Stockingpiling for Brexit? 4 Ways To Maximise Warehouse Space
4 Ways to Maximise Warehouse Space For Brexit
Brexit, when was the last time you went a full hour without hearing the word mentioned? One of the biggest talking points recently has been around the stockpiling of goods including medicines, food and raw materials in fear of delays at the border and increases in import tariffs.
With this, there has been a huge surge in demand for warehouse space, but with property company Savills reporting that the UK is an 'under-warehoused country'- how will this increased demand be coped with?
If you're a warehouse manager, maximising the space available in your warehouse will ensure you can cope with increased demand, improve efficiency and maximise profit within your operation. Take a look at 4 ways you can maximise the space in your warehouse, with options available to suit any operation and budget:
Pallet Racking
Pallet racking is something that's present in almost every warehouse but rarely is it optimised to maximise space. Choosing the right pallet racking for your operation is key to ensuring proper space utilisation, for example, if you stock just one product then pallet racking that operates the FILO (first in, last out) principle such as drive-in racking is recommended.
Keeping pallet racking in safe working order is imperative to avoid a warehouse racking collapse, something that would put your business on hold at this crucial time. In addition to inspecting your pallet racking regularly, ensure that racking is not being overloaded due to an increase in the amount of stock being held.
If you're experiencing a level of goods coming into the warehouse that you can't safely cope with, consider carrying out a reconfiguration of your pallet racking to ensure every foot of the warehouse is being used with space efficiency in mind.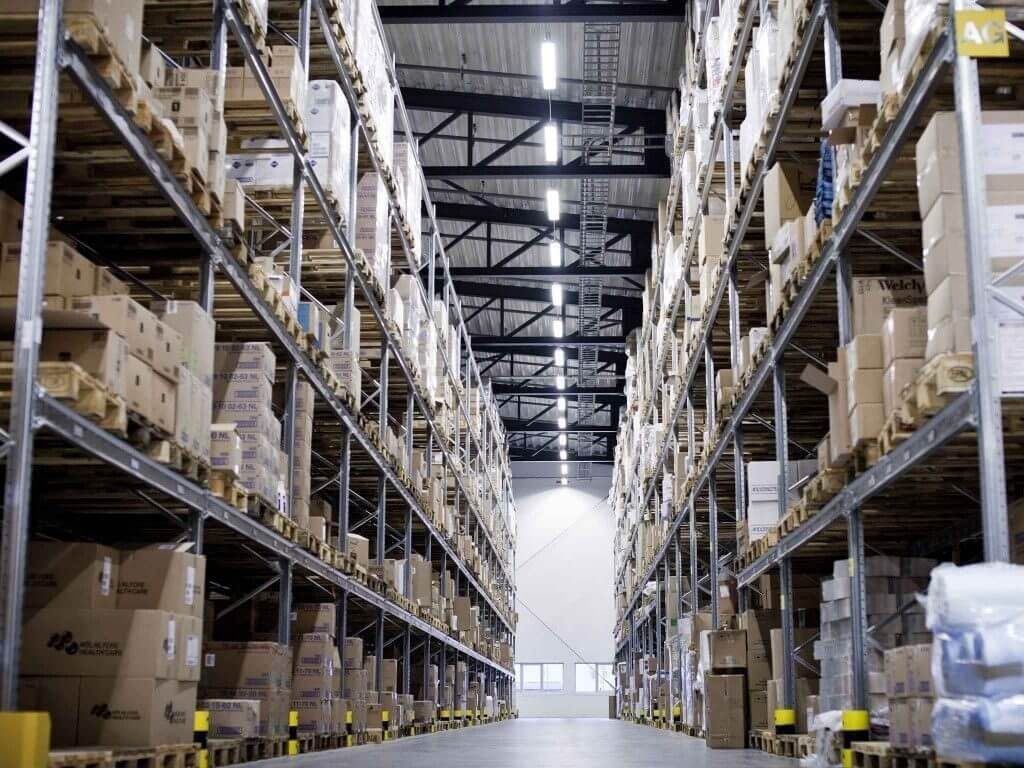 Mezzanine Floor
If you have vertical space in your warehouse that's empty, a mezzanine floor will help you put it to good use. Whilst this is a bigger investment than other warehouse storage equipment, with space now at a premium, it's a far less expensive method of creating space in comparison to expanding or relocating your operation.
The installation of a mezzanine floor creates versatile space which can be used for storage, an office or a multi-tiered system and will add value to your business should you ever choose to sell. Additionally, when coupled with a steel partitioning system, a mezzanine floor installation can completely transform your warehouse.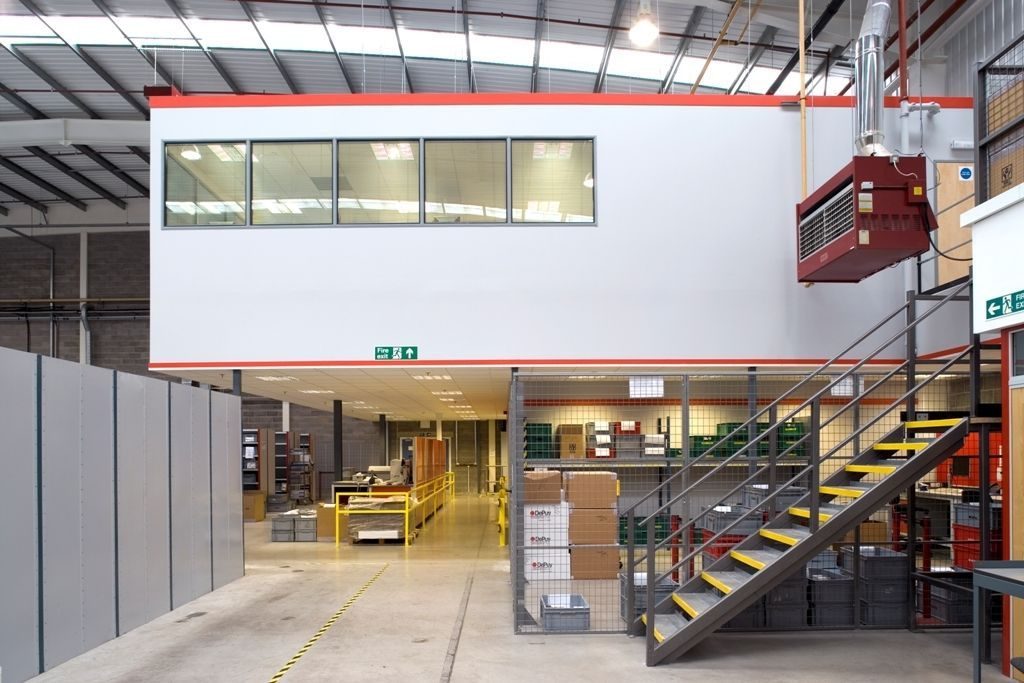 Shelving
Shelving systems offer many benefits in warehouses, helping to improve organisation, make use of wall space and increase productivity, but perhaps the biggest benefit of a shelving system is cost-effectiveness, being one of the most affordable options for creating extra space in the warehouse.
Given the ongoing uncertainty around Brexit, the ease of installation and reconfiguration of shelving systems makes them a must for any warehouse expecting an upturn in demand. If any of these scenarios apply to your warehouse, you may find a shelving system benefits your business:
You don't currently have the budget for a more robust storage system.
You have lots of unused wall space within your warehouse.
You need a storage system that can be installed quickly.
You need a storage system that can be reconfigured quickly to meet changing demands.
You need a temporary mobile solution to store existing stock to make room for new higher value stock.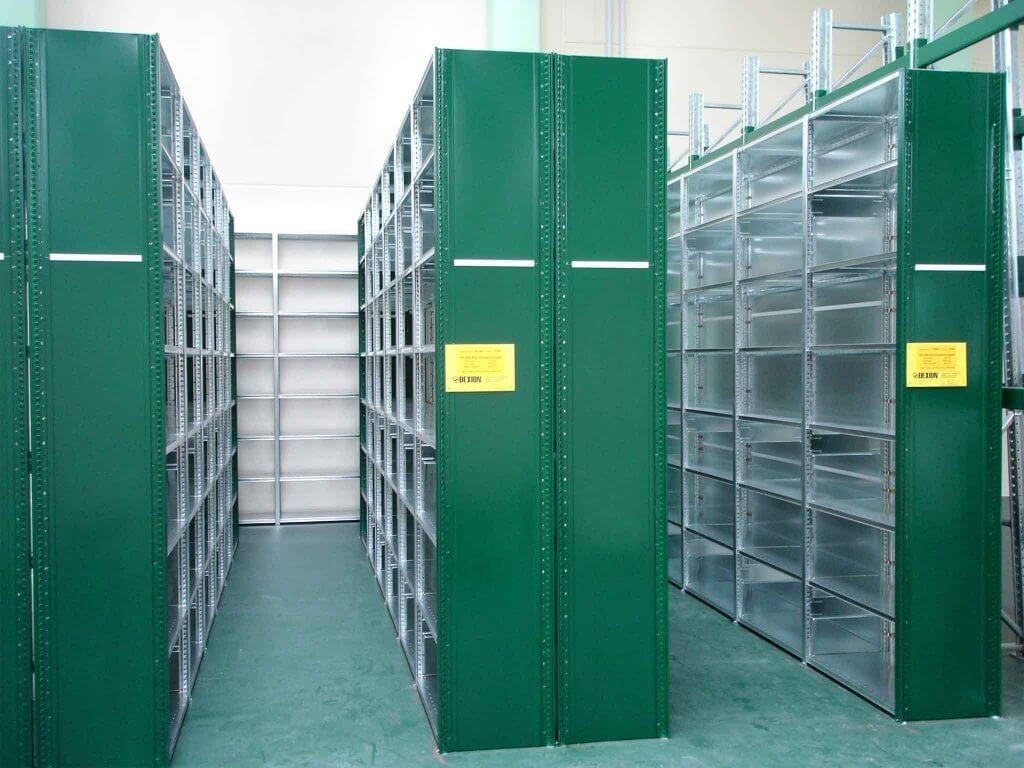 Warehouse Reconfiguration
Most warehouses aren't designed with growth in mind, meaning when a big change comes, systems can interfere with each other, stock may become damaged through improper storage and the overall operation will start to struggle to keep up with demand.
Carrying out a warehouse reconfiguration is a cost effective method of maximising space that, if done in an efficient manner, results in minimal if not zero downtime. Here are our top tips for carrying out a warehouse reconfiguration:
Take an inventory of stock noting current levels of stock and any expected increases, type of stock, how the stock needs to be stored and how often access will be required.
Review current storage systems such as pallet racking and ensure they are the best fit for your needs.
Measure out the space between your aisles, reduce this to the smallest possible based on what access is required (forklifts or pickers), ensure any measurements are taken properly.
If you're taking inventory of an item that needs to be readily available for transport at any time, designate a forward space to make picking easier.
Review any current 'zones' within the warehouse and reconfigure if necessary based on what extra stock you will be receiving.
Review picking routes and ensure shorter distances for stock that will be in higher demand.
Throughout the process of reconfiguration, speak to relevant members of staff to ensure that the new layout is built to help them work more efficiently. Additionally, ensure that any new areas created through reconfiguration have appropriate lighting and built with safety in mind.
Increase Your Warehouse Capacity with BSE UK
At BSE UK, we work with warehouses all across the country to maximise the space they have available. If you're looking to maximise warehouse space for increased Brexit demand, we can help - with 50 years industry experience and a range of products from the world's leading manufacturers of pallet racking, shelving, mezzanine floors and more.
Give us a call today on 0117 955 5211, fill out a contact form or use the live chat to speak to discuss your requirements with a member of our team instantly.
Bristol Storage Equipment Limited
Unit 2 Mead Court,
Cooper Road,
Thornbury,
BS35 3UW
Sign up to receive our newsletter
By submitting this form you agree to our privacy and data protection policy which governs how we deal with personal data.