Featured Interview With Winners Of Amazon Robotics Challenge 2017!
Featured Interview With Winners Of Amazon Robotics Challenge 2017!
Featured Interview With Winners Of Amazon Robotics Challenge 2017!

If you read our blog regularly, you'll know that we are crazy about the rise of AI and robotics designed to make warehouse workers jobs easier and more efficient; so when the team at the Australian Centre For Robotic Vision were crowned winners of the 2017 Amazon Robotics Challenge – we had to get in touch.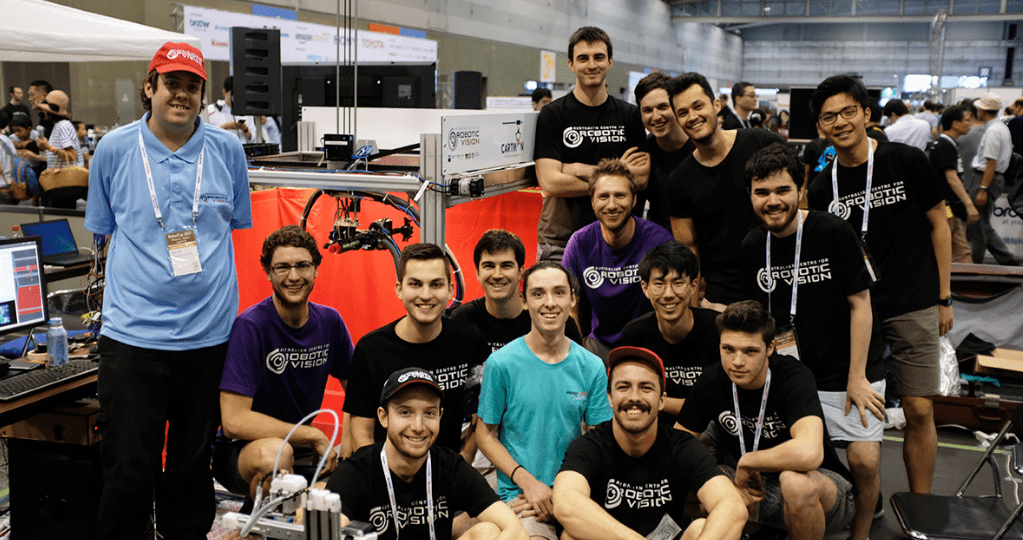 During the 4 day event, 16 teams from around the world were put through various challenges to test their abilities, despite being in 5th place before the final round – the team's robot, Cartman aced the last challenge to become the victor, walking away with a cool £60,000 cash prize for the team (enough to build 3 more Cartmans!)
The team and Cartman have received national coverage since their victory at the challenge held in Japan, so we were thrilled when we were given the chance to talk to Juxi Leitner - leader of the robotics vision team, to get the lowdown on their winning robot and the future of AI in the warehouse.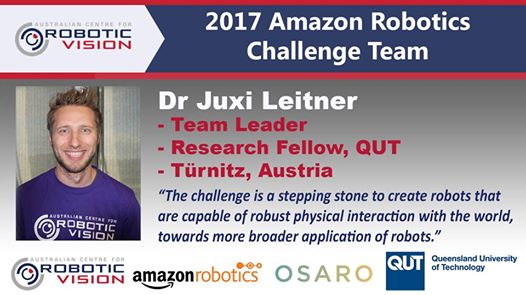 1. What were the biggest challenges you faced as a team in the planning and development stages of Cartman?
Personally, I think the biggest challenge was to get the undergraduate students up to speed on computer vision, robotics and machine learning. For the hardware side, you have to iterate often and quickly, trying to really come up with something better every week.
For me, with a computer science background, one of the biggest fears was that somehow the robot would be damaged during transport and not work in Japan (We had a funny incident with that last year in Germany...)
2. What separated your team and Cartman from the opposition?

Mechanically, we were the only team with a Cartesian (linear) robot solution. This helped us move complexity from algorithms into mechanical systems (motion planning for arms is hard). We were also able to leverage the fact that we built both the hardware and software stack from scratch with integration - that is real Robotic Vision, not just computer vision on a robot.
Team-wise, we had a lot of fun, had chats with everyone and generally seemed like we enjoyed ourselves. Some of the other teams were very... focused.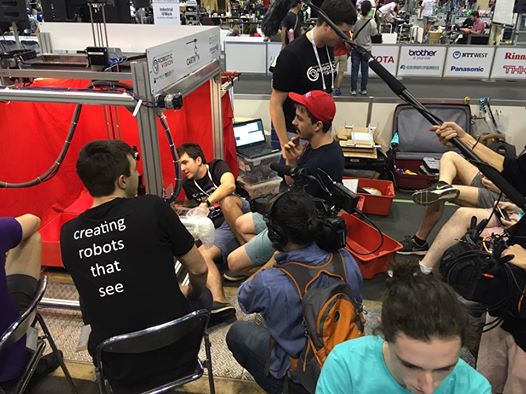 3. Cartman was built for under 30,000 AUD, (the cheapest robot in the competition) how did you keep this price tag so modest?

Blood and sweat 🙂 No, seriously it takes a good team to iterate and build things quickly. A specific solution, will be more cost efficient than a generic arm in a lot of situations.
The most expensive parts were the motors; the rest was aluminium extrusions, 3d printed parts and such. Why did we keep it so low? We didn't have more money from the universities 😉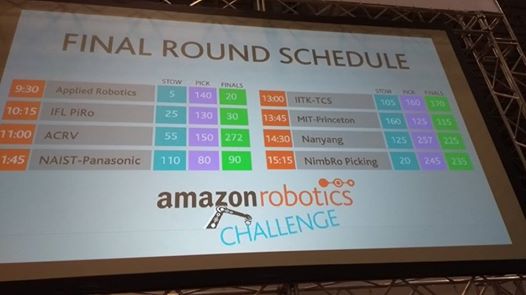 4. In your opinion, could Cartman be the future of AI In the warehouse?
Well, that's a bit of a loaded question. But I think tying in with what I said above, thinking of solving specific problems with a specific solution allows us to be efficient and really get into the details of the problems.
We are certainly talking to people in the industry and seeing where we can create tangible outcomes. I wouldn't be surprised if you saw variants of Cartman solving some tasks in warehouse/logistics applications in the near future. (Interest seems to be there, funding needs to be clarified).
On the other hand, there is more research that needs to be done, both on the robotics and the AI side, if you watch some of the videos of the run there is very limited "intelligence" in Cartman.
Don't get me wrong, it's state of the art classification but there is very limited reasoning. Further research on more general robots is also required, if used the right way, these do make sense for tasks - in the long run that is.
Why Do Amazon Run The Robotics Challenge?

One of the hardest challenges Amazon have encountered in their fulfilment centres is developing a robot that can do the job of 'picking', this involves identifying objects that have been ordered and loading them into a container or similar to be shipped off.
The reason this is no easy feat is due to the complex mix of object recognition, grasp and motion planning to avoid damage to stock, task execution and error detection and recovery should a mistake be made.
Despite this fantastic victory, Cartman is just the start of robotic pickers and is still a long way off being able to replace a human doing the same job.
Congratulations From BSE UK
Once again, we'd like to thank Juxi for talking to us and wish the team and Cartman huge congratulations and every success in the future from all the team at BSE UK!
Bristol Storage Equipment Limited
Unit 28 Brunel Way,
Cooper Road,
Thornbury,
BS35 3UP
Sign up to receive our newsletter
By submitting this form you agree to our privacy and data protection policy which governs how we deal with personal data.