E-Vapor - Mezzanine Floor Bristol Case Study - BSE UK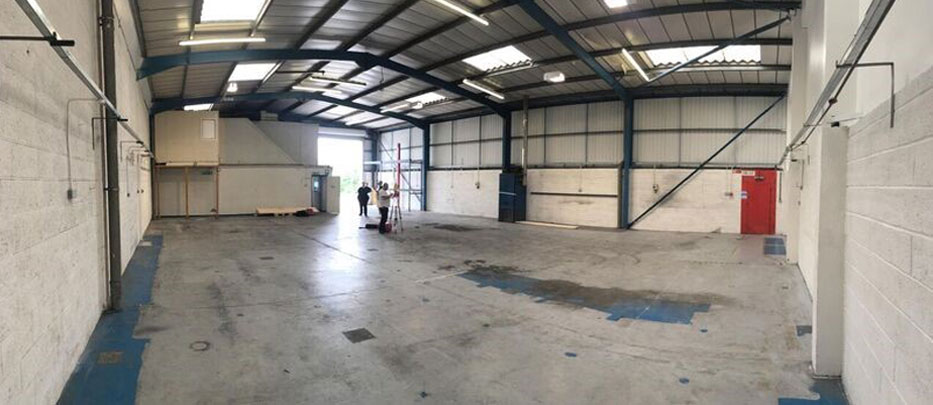 BSE UK was called to a site in Portishead belonging to E-Vapor, a company that sells and supplies electronic cigarettes, e-liquids and other associated equipment.
Initial brief
The objective was to create a functional warehouse with an office for staff and additional space for storage, whilst still allowing frequent deliveries and collections to take place uninterrupted. 
BSE implemented a range of products in their warehouse including energy efficient LED lighting, a mezzanine flooring system with 1 hour fire protection, air conditioning and steel partitioning system with vinyl flooring.
Products Used:
Mezzanine Flooring with 1 hour fire protection – The 1 tier mezzanine flooring system used in this project was designed and fitted to create a functional office space for staff to work in, with the space underneath system creating further storage and work space through the use of a partitioning system.
The mezzanine supplied had a 1 hour fire rating in order to comply with Building and Fire Regulations giving the company peace of mind that stock would be safe for some time in the event of a fire.
Mezzanine floors are often used to create additional space for offices in the warehouse as a cost effective alternative to expansion or relocation.

Steel Partitioning – On the ground floor, a single skin ground level partitioning system was installed to seal off the mezzanine, making up the storage space. On the top tier, a clean room partitioning system was installed to create a four sided enclosure which would act as the workspace for employees – creating a clean environment free from contamination and allowing them to work without constant distractions from outside noise.
Vinyl Flooring – Vinyl flooring was an essential part of this project as the staff at E-Vapor are constantly handling e-liquids and associated ingredients. These substances are sticky and will stain on most types of flooring if spilt. The vinyl flooring supplied is hygienic and easy to clean as well as being durable enough to withstand the daily volume of staff.

Warehouse Lighting – The traditional highbay lighting previously in place at E-Vapor was replaced with efficient LED lighting – not only is this type of lighting brighter, but it has a longer lifespan - reducing energy costs and the companies impact on the environment.
Air Conditioning – Finally, a new Daikin air conditioning heat pump inverter system was implemented to give staff control over the temperature of the office and storage space – this was also an essential due to the liquids and other stock held on site.
Signup to our newsletter below to receive all our latest news!
By submitting this form you agree to our privacy and data protection policy which governs how we deal with personal data.
No Tweets available. Login as Admin to see more details.
BSE UK
4 weeks ago
BSE UK
1 month ago
BSE UK
8 months ago