Lighting
BSE UK can provide both entirely new and upgrades to
existing warehouse lighting systems.
Go Green with Efficient Lighting for Warehouses
BSE UK can provide both entirely new and upgrades to existing warehouse lighting systems.
We provide efficient and effective LED lighting solutions with disruption free installation.
Our professional fittings and lighting controls provide a 'Green' Warehouse Lighting solution that will provide long term cost benefits for your business.
Traditional 'High Bay' warehouse lighting can be expensive and inefficient compared to the latest technology. Our industrial LED light fittings with dimming controls and occupancy detection ensure an efficient lighting solution that uses minimum power.
Lighting Design, Quotation & Installation
Brighter Warehouse
Smart Technology
Cost of Ownership Tool
Reduced Maintenance
Green LED Solutions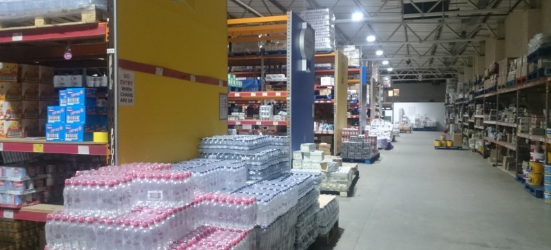 Using the latest smart technology we offer innovative lighting solutions including wireless controls for reduced installation times.
We understand that warehouses can be expensive places to run. Many warehouses can benefit from reduced lighting costs using our smart technologies and occupancy sensors.
LED warehouse lighting technology provides many benefits thanks to the new industrial products available. For example, a 98W fitting could be run at just 80% and still exceed desired lighting levels. An LED fitting can provide a impressive lifetime of 50,000 hours, which brings with it a huge reduction in maintenance costs over traditional metal halide systems.
Another example of efficiency in modern industrial lighting comes in the form of occupancy sensors. Sensors on each fitting can keep lights dormant at just 20% output until they are triggered by an employee or vehicle.
Cost of Ownership – New vs. Existing
Our lighting specialists are able to provide detailed 'cost of ownership' calculations. We are fully aware of the importance of reducing energy and maintenance costs to meet tight budgets and our clients find this tool extremely beneficial.
You can compare existing systems with new including the price you pay for electricity, government levies and carbon charges.
Efficiency in modern industrial lighting is nearly always supported by intelligent lighting controls. Using occupancy sensors on each fitting enables you to effectively keep fittings dormant until triggered by an employee or customer.
Call now on 0117 955 5211 or email [email protected] to speak to a member of our team about your warehouse lighting requirements.
SPIE - Team Centre Room Case Study
Continuing our relationship with SPIE, we were asked to provide a competitive quotation for a single skin steel building in an area at a local aircraft manufacture...
LED Warehouse Lighting Project In Leicester
We suggested a controlled option that would allow the customer to effectively use their warehouse lighting with features like...
Bristol Storage Equipment Limited
Unit 28 Brunel Way,
Cooper Road,
Thornbury, Bristol
BS35 3UP
Sign up to receive our newsletter
By submitting this form you agree to our privacy and data protection policy which governs how we deal with personal data.