Vertical Racking
Looking at vertical storage solutions for your warehouse? Contact us today on 0117 955 5211 and book a free on site consultation.
Vertical Racking Storage Systems
Looking for a racking system that's designed to store products vertically for greater ease of storage and faster picking? Our Vertical Racking solutions are suitable for storing long or tall items in your warehouse. Divider arms are supplied to provide separation of products when stored.
Manufactured within the UK, our vertical racking system features:
A robust design with all frames and beams commonly manufactured from heavy duty steel sections.
Adjustable arms that can be moved in order to respond quickly to stock changes.
Options for single or double sided units with a wide range of painted or galvanised finishes.
Safe and organised storage, making use of building height.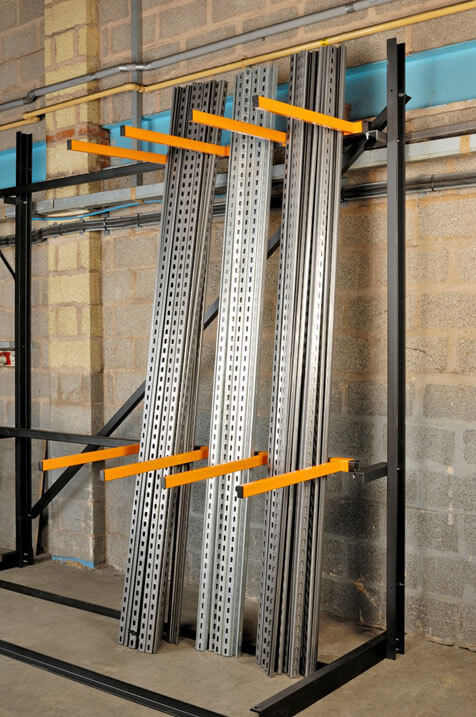 Pallet racking case studies

Robbins Timber - Vertical Timber Storage Racking Case Study
BSE UK recently completed a job for Robbins Timber, a well established timber company providing…

Carpet Racking Case Study - Carpet Racking UK Supplier
Based in Bromsgrove, Contract Flooring Solutions Ltd are a nationwide flooring supplier and installer…
Bristol Storage Equipment Limited
Unit 2 Mead Court,
Cooper Road,
Thornbury,
BS35 3UW
Sign up to receive our newsletter
By submitting this form you agree to our privacy and data protection policy which governs how we deal with personal data.