Mobile Pallet Racking Systems
Putting conventional pallet racking on a motorised mobile base will give you what is known as a mobile pallet racking system ensuring any wasted 'dead' space is fully utilised enabling you a greater storage capacity.
Condense your Storage using a Mobile Pallet Racking System
With only one operational aisle within the system, racks can be easily squeezed together to maximise the cube of the warehouse. Just some of the benefits of mobile racking systems at a glance:
Maximise existing warehouse space
Single operating aisle
Use up to 40% less space than conventional adjustable pallet racking
Individual pallet access
Increase your storage capacity by as much as 80%
Restrict access and increase security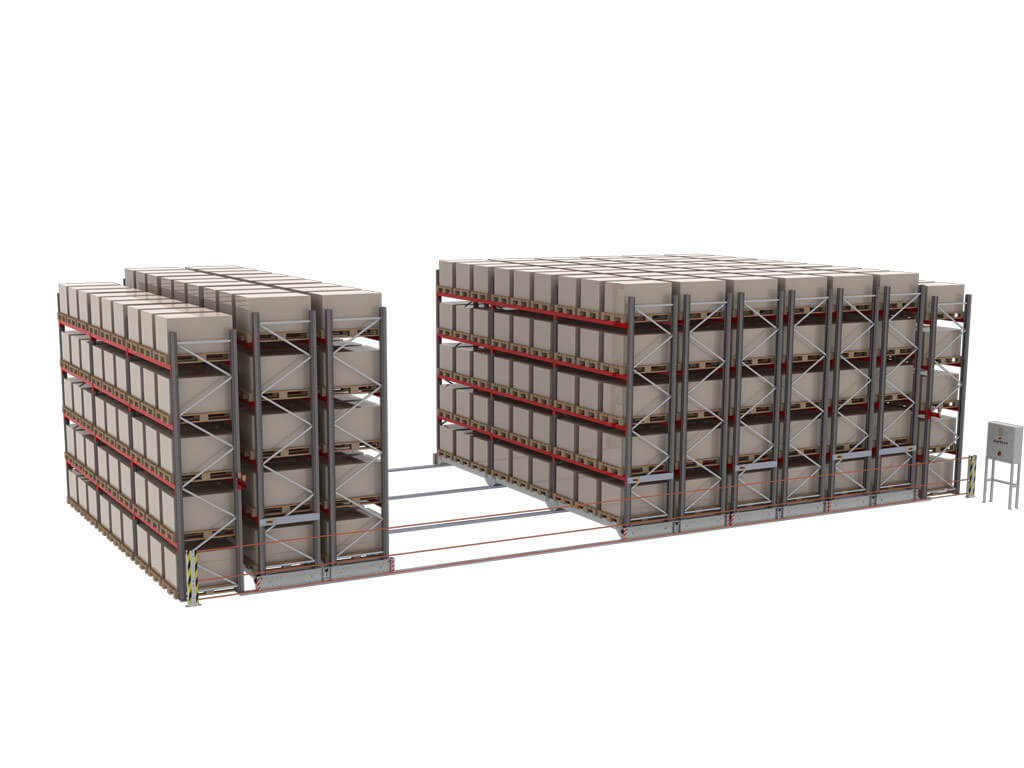 What Is Pallet Racking?
BSE UK's pallet racking service can help you maximise existing space without costly relocation or expansion.
Watch our video to find out more about pallet racking and how it can benefit your business.
Bristol Storage Equipment Limited
Unit 28 Brunel Way,
Cooper Road,
Thornbury, Bristol
BS35 3UP
Sign up to receive our newsletter
By submitting this form you agree to our privacy and data protection policy which governs how we deal with personal data.