Warehouse Shelving
We stock a range of shelves designed for use in offices, industrial warehouses and workshops, we've even got budget shelving for those wanting to kit out and smarten up their garage at home.
Book your free site survey today
We offer a free initial site survey to ensure that the shelving we recommend is best suited to your operation. Click the button now or call 0117 955 5211 to book your free site survey.
Leading Supplier of High Quality Shelving Solutions
BSE UK are a leading supplier of warehouse shelving solutions with nationwide coverage. Whether you are looking to tidy up your warehouse or increase storage space, we have a huge range of sizes and weight capacities suitable for any environment.
Multi-tier shelving systems are a robust storage solution for large scale operations, ensuring that all available height in the warehouse is utilised.
Our boltless shelving range is a cost effective and practical storage solution for domestic and small scale commercial use.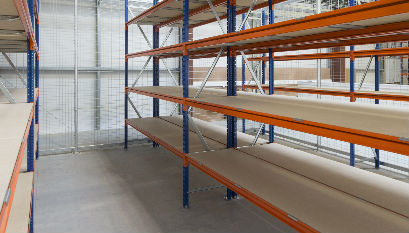 Our warehouse is stocked full of shelving ready for next day delivery!
SHELVING FOR AMAZON CASE STUDY
BSE UK were invited to quote for stores area shelving at a new Amazon distribution centre in Coalville, Leicestershire. Having previously kitted out the stores area for Amazon in Swansea, the client wanted to replicate the specification previously supplied.
Who are BSE UK?
We are a family owned and managed business with over 50 years experience in the industry.
Watch our video to find out more!
Benefits Of Shelving System Installation 
A shelving system can be key in improving organisation and efficiency. The key benefits of a shelving system include:
Improves organisation and promotes better inventory of goods
Maximises floor space and makes use of unused vertical space
Goods can be identified at a glance and easily picked, improving staff productivity 
Contributes to a safer workspace
Cost effective alternative to other storage systems
Extensive Range of High Quality Shelving Solutions
At BSE UK, we stock a range of high quality shelving solutions from leading manufacturers across the globe, with options available to suit any operation or application.
Proper utilisation of a shelving system can massively improve efficiency and also reduce the risk of accidents by maximising available floor space, promoting better organisation for easier picking and reducing the risk of stock being left on the floor where it can be damaged or a tripping hazard.
We provide an end to end service for shelving, from initial quote and design right through to installation and aftercare; we can also carry out regular servicing and maintenance which is recommended annually in line with PUWER regulations.

Dexion Mobile Shelving and Racking in Essex
BSE UK were invited in to this site in Essex by an existing...
Huge Range of Stock
"We hold stock to a huge range of shelving and offer competitive pricing, fast turnaround and prompt delivery on all orders, no order is too big or small and we can fit your new shelving system for you if required.
Click the button to email me directly or call 0117 955 5211 to get exclusive deals.
Matt Alrdred - Sales Account Manager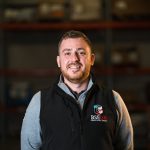 Options To Suit Any Budget
One of the greatest benefits of a shelving system is the economical benefits it offers. As well as saving you money through creating space and preventing the need to relocate or expand, shelving comes at a lower price compared to traditional storage solutions such as pallet racking, the units are also economical to maintain, easy to install and have a long life expectancy if well looked after.
At BSE UK, we have shelving options to suit any budget, from boltless shelving solutions for small businesses right through to robust multi-tier systems for large fulfilment centres. After an initial site visit, we'll be able to recommend the best shelving option that fulfils your need and meets your budget.
Frequently Asked Questions
Talk To The Experts
How much could a mezzanine flooring system benefit your business? If you want more information, or are interested in booking a free site survey, contact one of our friendly team today on 0117 955 5211, fill out a contact form or use the live chat to discuss your individual requirements.
View our shelving gallery
Bristol Storage Equipment Limited
Unit 28 Brunel Way,
Cooper Road,
Thornbury, Bristol
BS35 3UP
Sign up to receive our newsletter
By submitting this form you agree to our privacy and data protection policy which governs how we deal with personal data.