Carpet Racking
Top quality carpet racking to suit all your storage requirements at highly competitive prices, designed, supplied and installed across the UK.
Get your free personalised quote now
We can supply an extensive range of carpet racking systems to suit any long, bulky or awkward to store requirement. Click the button or call one of the team now on 0117 955 5211 to request a free quote.
We Design, Supply & Install Carpet and Textile Racking
At BSE UK, we have years of experience in the design, supply, installation and ongoing maintenance of specialist carpet and textile racking. If you have a requirement to store long, bulky or awkwardly shaped items, carpet racking is specifically designed to maximise space and reduce damage, types of stock you can store within these racking systems include: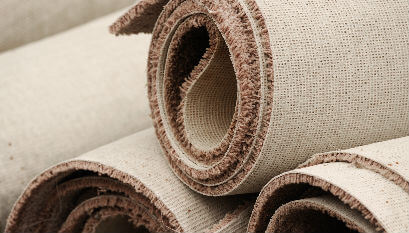 The principle function of carpet racking is to store rolls of carpet and other textiles such as felt and cloth.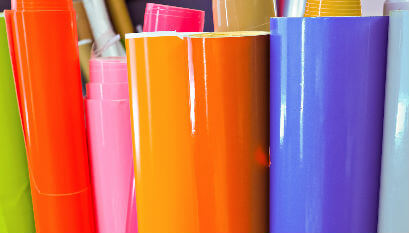 Vinyl rolls are easily damaged, carpet racking prevents the risk of damage caused by bending and stacking.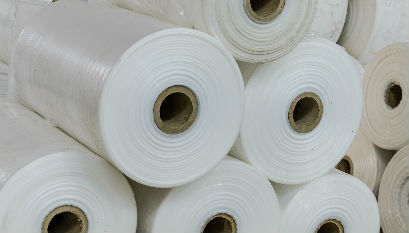 Bubble wrap, cling film and other packaging products can be stored safely and accessed quickly and efficiently using carpet racking.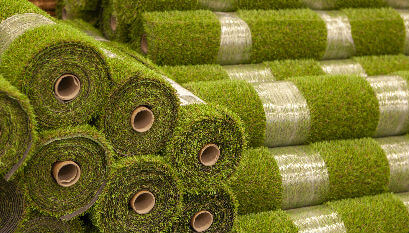 The latest generation of artificial grass is extremely heavy and bulky, carpet racking enables safe and secure storage of these items.
''Right from the first point of contact BSE UK were so helpful, they have been very accommodating throughout the whole process. George had good product knowledge, and we love the fact that BSE UK are local. The fitters did a fantastic job too, they were SEIRS registered and all had CSCS cards so I had total confidence in them to get the job done to a high standard, and they did."

JAMES, DEPOT MANAGER, PENTAGON PLAY
What Is Pallet Racking?
BSE UK's pallet racking service can help you maximise existing space without costly relocation or expansion.
Watch our video to find out more about pallet racking and how it can benefit your business.
If you're not using carpet racking to store carpet, textile rolls and other long bulky options then not only are you using space inefficiently in your warehouse, but you could also be putting your stock at risk of damage through improper storage.
Benefits Of Specialist Carpet Racking 
Using specialist racking such as carpet racking instead of relying on traditional racking systems holds a number of benefits including:
Product is always visible, making for easier accessibility, stock and damage checks. 
Beam levels can be set based on the height of the roll, maximising all available height in the warehouse. 
Can be re-configured and adjusted to suit carpet rolls of any width or diameter.
Products are supported by multiple beams, reducing the risk of sagging, distortion or other damage. 
Faster and more efficient forklift loading and unloading, minimising product handling time and thus the potential for damage.
Designed To Suit Your Requirements
Being fully adjustable, carpet racking is a flexible solution for the storage of long and bulky items. Additionally, at BSE UK, we ensure that the carpet racking systems we provide are completely bespoke to your requirements - giving you an efficient solution which can be reconfigured to any future needs with ease.
Following a free site survey from one of our racking experts, we'll recommend the right system for you based on your current and anticipated needs. Your new carpet racking system will then be installed at a time that suits you to minimise any disruption to your operation.
Our extensive range of carpet racking includes:

Read our carpet racking case studies

Carpet Racking Supply, Delivery and Installation
BSE UK were contacted by James at Pentagon Play when they had acquired a new warehouse in Thornbury, to accommodate their ever growing business..

Carpet Racking Case Study | Carpet Racking UK Supplier
Due to the expansion of Contract Flooring Solutions Ltd to a new purpose built warehouse in Bromsgrove, BSE UK were invited to quote for the supply and installation of a new carpet racking system.
Bespoke Design to Suit Your Needs
"Being fully adjustable, carpet racking is a flexible solution for the storage of long and bulky items that can be adjusted to meet your ongoing needs.
Click the button to email me directly and book in for a free site survey with one of our expert team."  
Matt Aldred - Sales Account Manager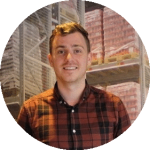 Ongoing Care and Maintenance 
Unlike many dedicated racking suppliers, our installation teams are part of the Storage Equipment Installers Registration Scheme (SEIRS) meaning we can competently install your racking without the need for another contractor - increasing turnaround times and reducing overall installation costs.
We're SEMA approved inspectors and a SEMA Distributor Company, allowing us to provide an all-encompassing range of ongoing carpet racking services that most companies simply can't match. Our core ongoing maintenance services for carpet racking include:
Additionally, we are members of the UK Warehousing Association (UKWA), meaning we're up to date with the latest legislation and industry best practice in regards to carpet racking.
Frequently Asked Questions
Talk To The Experts
Are you looking for a robust solution for storing long, bulky or awkwardly shaped stock? If you require more information about our range, or are interested in booking a free site survey, contact one of our friendly team today on 0117 955 5211, fill out a contact form or use the live chat to discuss your individual requirements.
View our carpet racking gallery
Bristol Storage Equipment Limited
Unit 28 Brunel Way,
Cooper Road,
Thornbury, Bristol
BS35 3UP
Sign up to receive our newsletter
By submitting this form you agree to our privacy and data protection policy which governs how we deal with personal data.