Mezzanine Floors
Let our experienced team help you maximise the use of your existing warehouse,
office or industrial space with a no obligation mezzanine quote
Want to find out more?
Choose BSE UK for your mezzanine floor with confidence.
Call us on 0117 955 5211
Types of Mezzanine Floor
We offer a range of mezzanine floor designs to meet your requirements. Whether you need to create additional space for storage or create a new, functional office within your warehouse, we can help.
''Right from the first point of contact it was clear BSE UK and Rob, the Salesman was very professional and knowledgeable. At the time of order, we didn't get any other quotes which is something we usually do, but with BSE we didn't feel the need. The quality of products have exceeded my expectations, I will definitely be using BSE again!"

PHIL RICHARDSON, MANAGER, POLYCROWN
Book your free initial site survey today
As part of our service, we offer a free initial site visit from one of our experienced surveyors to ensure we recommend the best product based on your current and anticipated future requirements. Click the button now or call one of the team today on 0117 955 5211.
Why Choose BSE UK for your Mezzanine Floor?
BSE UK are leading mezzanine floor contractors supplying and installing floors across the UK and are designed to perform a number of different functions across a number of sectors and environments. All mezzanines we design and install conform to BS5950.
What is a Mezzanine?
By definition, a mezzanine floor is an intermediate floor which is constructed between two permanent floors within a building.
Mezzanine floor design means that the structure is semi permanent and can be disassembled and transported if required. The material used for mezzanine floors are generally steel making the floor extremely robust and durable.
Read our ultimate guide to mezzanine floors to find out more.
Benefits Of Mezzanine Floors
A mezzanine floor can completely transform your workspace, whether it's a showroom in a retail store or a quiet workspace in a busy factory. The key benefits of a mezzanine floors include:
Maximise the space in your premises by making use of unused overhead areas
No need to relocate, expand or buy new premises; all of which can be very costly
Re-allocation of space for different tasks within your premises
Add value to your premises should you ever want to sell
Extremely safe construction and can be fitted with additional mezzanine safety features. 
Cost Effective Alternative to Relocating Your Business
Designed to suit your specific requirements, mezzanine floors add a new dimension to your premises by making use of redundant overhead space - giving your business the space it needs at a fraction of the cost of relocation or buying new premises.
The additional space created can be used to accommodate offices, increase retail or storage space and more.
Designed, approved and fitted in less time than you would imagine, mezzanine floors can be easily installed into a wide range of commercial, industrial or retail environments with minimum disruption to your business whilst a new working environment is created.
As experts in the industry, BSE UK are on top of all the latest requirements for Building Regulations and can ensure the necessary submissions are properly handled for the relevant planning permission approval in a smooth and timely fashion.
Tailored to your Bespoke Requirements
Each floor that is supplied by us is of an individually tailored design to meet your precise requirements, taking into account on-site conditions, Building Regulations, safety and access.
Constructed from lightweight steel, with edge protection systems and moisture resistant decking as standard. High quality powder coated ancillaries in a wide range of colours are available, together with staircases and pallet gates designed to protect your personnel.
Prices for mezzanine floors depend on size, loading and specification of the floor needed. We can help by providing you with a competitive quotation for feasibility studies on request. Our mezzanine floors are designed and produced to comply with the current BRE code of practice and all relevant Building Regulations.
Designed & Installed To High Standards
Under the Construction Products Regulations (CPR), all fabricated steel structures must have the CE Mark. This is a mark of compliance and is a commitment to quality and safety.
At BSE UK, all of the mezzanine floors we supply and install are CE marked and are installed to conform with BS 5950.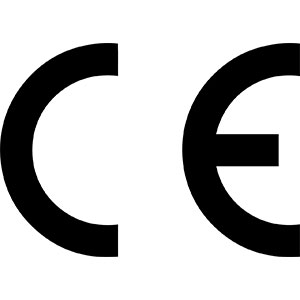 Mezzanine Flooring Case Studies

Mezzanine Flooring System Case Study - Natures Menu
Natures Menu started as a small family business in 1981 selling a range of simple...

E-Vapor - Mezzanine Floor Bristol Case Study
BSE UK was called to a site in Portishead belonging to E-Vapor...
Free Mezzanine Flooring Design Included
"Unlike other companies, we offer a free flooring design within our pricing. Additionally, we'll provide you with CAD drawings and structural calculations, we'll even obtain Building and Fire Regulations approval on your behalf.
Click the button to email me directly or call 0117 955 5211 to book your free site survey.
Matt Aldred - Sales Account Manager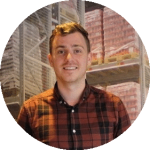 Solutions For All Industries
Mezzanine floors have a wide range of uses across a number of different industries, we often design, install and maintain mezzanine flooring systems for the following key industries:
Lifts for Mezzanine Floors
Unlike many other suppliers, we can supply and install a range of ancillary products for mezzanine floors including heavy duty goods lifts. These systems can handle loads of up to 10,000kg and are often used in industrial environments such as warehouses, factories and workshops where efficiency can be improved through easier movement of stock.
BSE UK are able to supply and install Light Duty Mezzanine Lifts perfect for lifting up to 250kg, and Heavy Duty Mezzanine Lifts for lifting larger loads of up to 10,000kg. We can also offer Bespoke Lifts which can be configured to meet your requirements.
Frequently Asked Questions
Talk To The Experts
How much could a mezzanine flooring system benefit your business? If you want more information, or are interested in booking a free site survey, contact one of our friendly team today on 0117 955 5211, fill out a contact form or use the live chat to discuss your individual requirements.
View our mezzanine floor gallery
Bristol Storage Equipment Limited
Unit 28 Brunel Way,
Cooper Road,
Thornbury, Bristol
BS35 3UP
Sign up to receive our newsletter
By submitting this form you agree to our privacy and data protection policy which governs how we deal with personal data.