Polycrown - Mezzanine Floor Case Study - BSE UK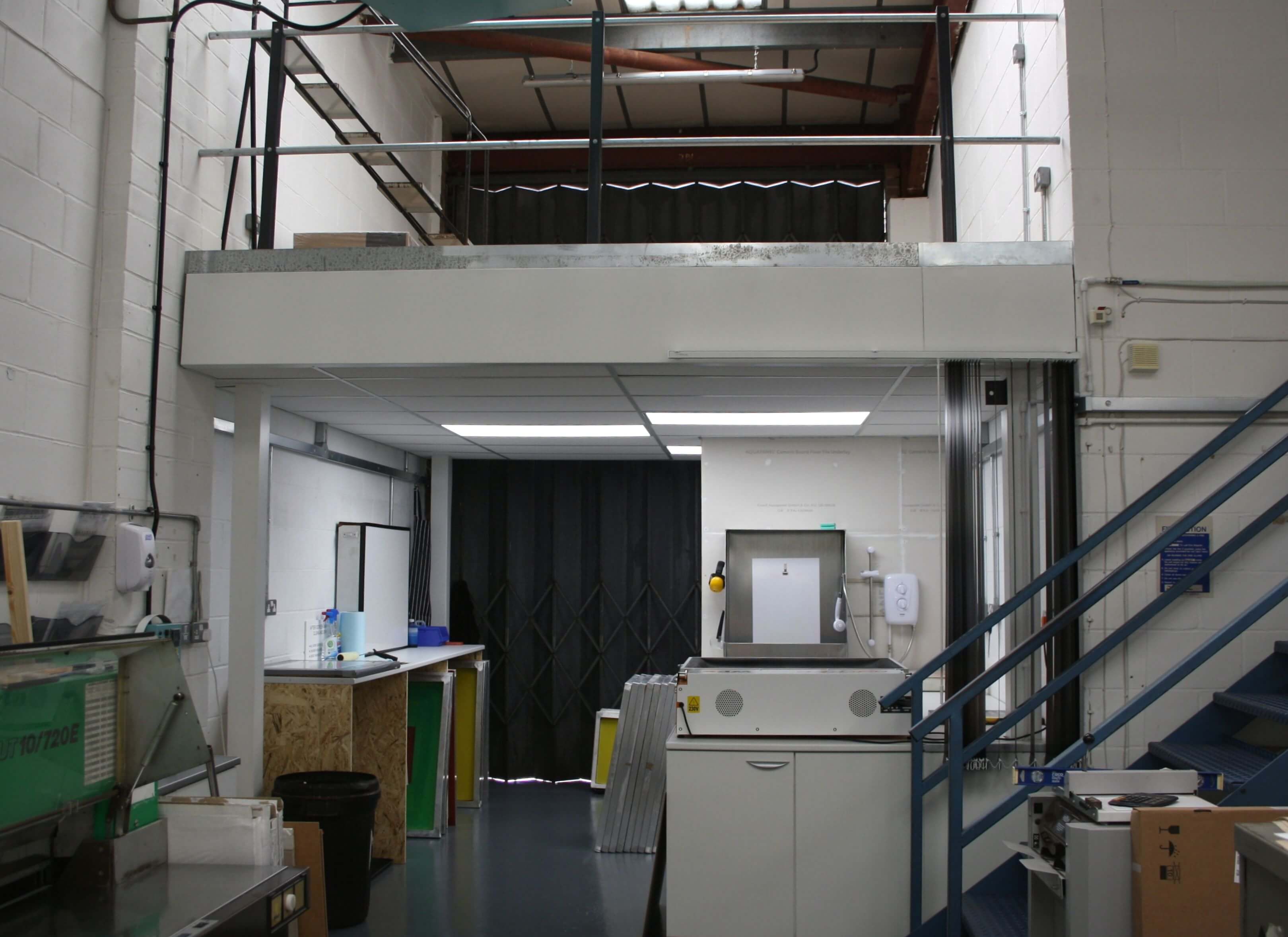 COMPANY

Established in 1987, Polycrown are a privately owned company specialising in the manufacture and supply of a unique range of self-adhesive graphics for industry.
Polycrown offer a total in-house service within a quality conscious environment.
Innovative product development provides there customers with high quality self-adhesive graphics and emblems for an unlimited range of applications..
PROJECT BRIEF
Salesman: Rob Ives
Email: [email protected]
BSE UK were contacted by Polycrown who wanted us to supply, deliver and install a mezzanine floor for the use of storage. After visiting their site, Rob provided them with a competitive, detailed quote.
PRODUCTS USED
1 Mezzanine floor specification:
-Design Load: 4.80kN/m²
-Deflection: L/200
-Length of Floor: 3.73m
-Width of Floor 4.65m
-Total Floor Area: 17.34m²
-Underside Height: 2584mm
-Deck Height: 2800mm
-Grid Layout: 3430mm x 4150mm Bays
Accessories
-Standard Hand & Knee Rail – 4 Metres
-Galvanised Kick Plate – 4 Metres
1 Hour Fire Resistance
Installation of a 1 hour fire resistant floor which includes a 1200mm x 600mm suspended ceiling with fascia to exposed edges and white plastisol faced column cases.
CUSTOMER COMMENTS
''Right from the first point of contact it was clear BSE UK and Rob, the Salesman were very professional and knowledgeable.
At the time of order we didn't get any other quotes which is something we usually do, but with BSE we didn't feel the need.
the quality of products have exceeded my expectations, I will definitely be using BSE again!"

Signup to our newsletter below to receive all our latest news!
By submitting this form you agree to our privacy and data protection policy which governs how we deal with personal data.
No Tweets available. Login as Admin to see more details.
BSE UK
4 weeks ago
BSE UK
1 month ago
BSE UK
8 months ago