A-Z Warehouse Jargon Buster - Important Terms In The Warehouse
Warehouse Jargon Buster – Glossary of Terms for Warehouse Managers
Pallet Racking Glossary of Terms | Learn to Speak Pallet Racking

Every industry is filled with jargon and warehousing is certainly one of them. As a warehouse manager, it's important you understand the various terminology that will be used on a daily basis when communicating with suppliers, employees and senior management teams.
Additionally, it is equally as important that all members of staff understand jargon within the warehouse, even those that are working in other roles such as administrative, cleaning, third party contractors etc.
From pallet racking and mezzanine floors to SEMA racking inspections and warehouse management systems, we've pulled together the essential A-Z glossary of terms for warehouse management teams.
Adjustable Pallet Racking – Adjustable racking is one of the most commonly found pallet racking systems in the warehouse, owing to its flexibility and adaptability.
Aisle – The aisle describes the space between pallet racking systems, pickers and workers will be in the aisle when picking and loading stock onto the system.
Automated Storage Machine – A storage machine is a semi-automated system that is computer operated which helps improve efficiency by up to 70% whilst picking.
Base Plate – This refers to the foot like section of pallet racking which fixes the system to the floor. Care should be taken to ensure these do not become loose or rust.
Bay – This is the module or section between the steel post uprights in a racking system.
Beam – Within a racking system, the beam is the horizontal load-carrying member and has connectors at each end to slot into holes at predetermined increments on the steel upright.
Beam Connector Lock - Sometimes called a beam clip, this small clip prevents the accidental uplift of beams in a racking system, thus preventing the potential for unwanted beam dislodgement
Block – The meaning of block varies dependant on what it is being used to describe:
Mobile racking: A number of mobile runs, usually with one aisle.
Live storage racking: A number of connected bays, each racking providing storage in depth.
Push back racking: A number of connected bays, each racking providing storage in depth.
Drive-through/Drive-in racking: A number of connected bays.
Boltless Shelving – Being boltless, this type of shelving can be assembled and reconfigured easily without the need for any tools or hardware. Boltless shelving is commonly used in smaller environments such as stockrooms, garages and archive rooms.
Building Regulations – The Building Regulations 2010 are a set of standards that govern the design and construction of buildings. Warehouse managers should be aware of which parts of the Building Regulations apply to mezzanine floors.
Cantilever Racking System – Cantilever racking is a heavy-duty type of racking that is made up of vertical columns, extended bases and horizontal arms. They are ideal for the storage of long or bulky items such as beams, pipes and planks.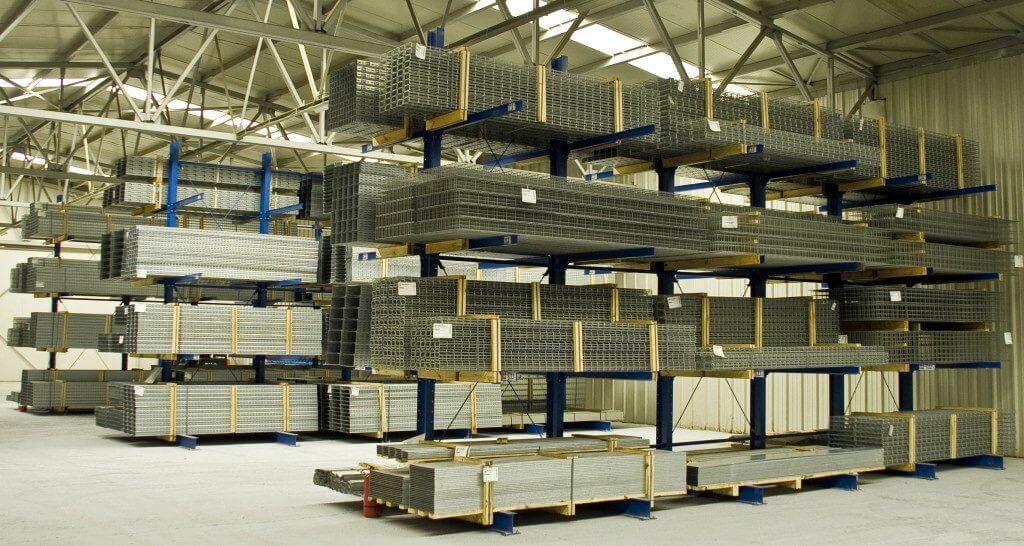 Carpet Racking – Carpet racking systems are specifically designed for the storage of long, bulky and awkwardly shaped items that could be damaged in a standard racking system such as rolls of carpet, vinyl and artificial turf.
CHAS – CHAS stands for Contractors Health and Safety Assessment Scheme and is a scheme for contractors to demonstrate the high standards of health and safety they follow.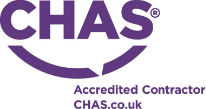 Column Guard – Column guards are a racking protection accessory that is fitted to the column to protect it if hit by a forklift.
Cuppa – White no sugar, please.
Cushion Tyres – These forklift tyres are designed specially to be used in indoor environments such as warehouses.
Double Deep Pallet Racking – Double deep racking enables the storage of two pallets deep, increasing storage space.
Drive-In Pallet Racking – Drive In pallet systems enables forklifts to drive directly into the rack to drop off stock and are the recommended storage choice for bulk storage of a single item. Watch the video below to see how a drive in pallet racking system works.
EPC – This stands for 'Electronic Product Code' and is a unique serial number for products using RFID tags.
FIFO – FIFO 'First In, First Out' is a storage method where the first stock to be stored is the first to be removed, this is often used for perishable items that can't be stored for long.
FILO – On the other hand, FILO stands for 'First In, Last Out' and refers to a storage method whereby the first stock to be stored is the last to be removed. This method is often used for bulk storage of a single item.
Frame – Within a pallet racking system, two or more uprights that are joined together (usually bolted) by cross bracing members create a frame.
Galvanised – Galvanised refers to something that is coated with a protective layer of zinc. Pallet racking may be galvanised to make it suitable for outdoor use.
Gangway – The gangway is a space for transport or movement however, unlike the aisle, there is no access to loading or picking faces of pallet racking system.
Garment Hanging System (GOH) – Garment hanging systems are designed to be utilised by warehouses that deal primarily with clothes such as fashion and retail fulfilment centres.
High Density Storage – If pallets are stored more than one deep or high, it can be classed as high density storage.
Holding Cost – This refers to the cost of holding inventory in the warehouse due to the cost of the space.
Holding Fee - If a customer takes too long to collect their item, you may charge them a holding fee for the rack space.
Industrial Steel Shelving – This robust steel shelving is designed specifically for use in warehouses and other similar environments.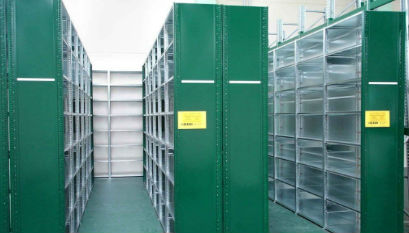 Jidoka – When working in an automated warehouse, you may come across this concept which refers to the automatic detection of errors by a machine during production, it can be loosely translated to "automation with a human touch".
KPI – This stands for 'Key Performance Indicator' and is a measure of something that is important to the ongoing success of the business.
Levels – Within a pallet racking system, levels refers to the number of storage levels in the height of each single bay.
Live Storage Racking – A live storage racking system enables for a high level of stock rotation and improved efficiency.
Longspan Shelving – Longspan shelving is a heavy-duty type of shelving that is often used for storage of bulky items.
Mesh Partitions – Usually, made from steel, mesh partitions are a cost effective and robust partitioning method for warehouses and factories. They can also be constructed into cages for secure storage of stock.
Mezzanine Floor – By definition, a mezzanine floor is an intermediate floor between the main floors of a building which may not cover the whole floor space of a building. Within warehouses, mezzanine floors are often used to create additional space for storage and offices by utilising the overhead space of the warehouse.

Mobile Pallet Racking – Unlike conventional racking systems, mobile racking systems squeeze racks together, using channels in the floor allowing access to one rack at a time. Mobile racking systems can increase storage capacity by up to 80%.
Mobile Shelving – Similarly, mobile shelving squeezes shelves together within the system to increase capacity by up to 70% vs. a traditional shelving system.
Multi-Tier Mezzanine – A multi-tier mezzanine floor is a mezzanine system that has more than one floor. Multi-tiered mezzanines are often used in busy logistical environments that have high ceilings.
Multi-Tier Pallet Racking – Multi-tiered pallet racking systems make use of the space in the warehouse and can be a more economical solution vs. a multi-tiered mezzanine floor.
Multi-Tier Shelving – Multi-tiered shelving systems are the ideal solution for large scale manual picking operations, they can be integrated with a mezzanine flooring system.
Narrow Aisle Pallet Racking – With narrower aisles than normal pallet racking, narrow aisled systems increase available space in the warehouse, they can only be used in conjunction with specialist narrow aisle forklift trucks.
Operational Clearance – When designing a pallet racking system, room should be left for operational clearance, failure to do so can compromise safety and make life difficult for your staff.
Overhang – When taking measurements for a racking system, you should leave a 50mm overhang for your pallets at the front and rear of your racking for safety reasons.
Pallet Shuttle – A pallet shuttle system is a semi-automated storage system which works by remote control handling goods inside channels of racking.
Pallet Stop – This is a component located to the rear of the racking that ensures pallets within pallet racking systems are correctly located onto beams – it is not a necessary requirement.
Pallet Racking – Every warehouse manager's best friend, pallet racking is designed to store material on pallets and there is a type to suit just about every operation.
Picking – The name given to the action of staff collecting relevant items from storage to fulfil a customer's order.
Push Back Racking – Push back racking systems are a type of dynamic racking that allows pallets to be stored up to 10 deep, they are commonly utilised by operations that have product specific lanes.
PUWER – PUWER stands for 'Provision and Use of Work Equipment Regulations 1998', this regulation governs the use of equipment whilst at work. As a warehouse manager, you should be aware that pallet racking is classed as 'working equipment' under PUWER and thus must be kept in safe condition. Read our blog to find out more about PUWER in the warehouse.
Quality Control – This refers to checks carried out to ensure the product is of the standard expected.
Racking Accessories – Racking accessories is a broad term which encompasses any additional items which can be added to a standard racking system, this could include frame guards, roller systems, pull out cradles, mesh decks, load notices, fork spacers and more.
Rack Inspection – A rack inspection is a health check of your racking to identify any damage to the system that could make it unsafe, as well as inhouse checks, a full racking inspection should be carried out by a certified professional on an annual basis or when damage is noticed.
Rack Netting System – Rack netting systems are a flexible and economical alternative to fixed steel mesh frames. They are fitted to the back of racking systems and prevent stock from falling and injuring workers.
Rack Safety Awareness Training – In order to increase employee awareness about the dangers that can arise when racking isn't properly maintained, many employers choose to have rack safety awareness training carried out.
Racking Weight Limits – The racking weight limit is the maximum load racking can take before it becomes unsafe. This may also be referred to as the SWL (safe working load) of the racking. As a warehouse manager, it is essential that you understand what load your pallet racking will take.
Run – A run is a series of single bays connected lengthways in a pallet racking system, these can be either single or double sided.
Run Spacer - Sometimes called a row spacer, these members are used to connect and accurately space two back-to-back runs of pallet racking
SafeContractor – SafeContractor is one of the leading Health and Safety schemes in the UK and is a sign to customers that the supplier adheres to the high safety standards set by the scheme.
SARI – SARI stands for 'SEMA Approved Racking Inspector', with this status, an individual can carry out SEMA approved racking inspections. In order to become a SARI, an individual must undergo a 3-day training course with a written exam and practical assessment at the end, they must also commit to a programme of ongoing CPD. At BSE UK, we have two fully accredited SARI's within our team.
Semi-Automation – A semi-automated system is one that uses automated systems to aid operatives, improving efficiency.
SEMA – SEMA stands for 'Storage Equipment Manufacturers Association', they are the industry trade body and set extremely high standards for the safe use of storage equipment.
SKU – SKU stands for 'Stock Keeping Unit' which is an identification number that's unique to each product or service.
Steel Partitions – Steel partitioning systems are used to redesign the layout of a warehouse and create rooms separate to the main area. These systems can be used to create training rooms, offices, cleanroom environments and more.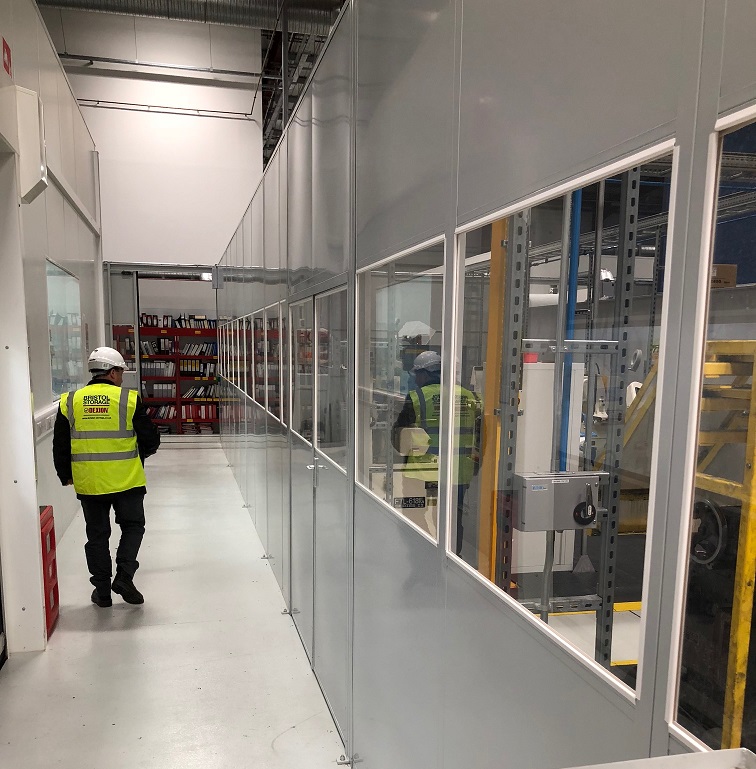 Support Bars – These are fitted within pallet racking systems to prevent any sagging of pallets on the beams.
Timber Decking – Within a pallet racking system, timber decking is used to support pallets. It can also be used as a shelf.
Tynes – Sometimes referred to as 'forks' – these are the arms within a forklift truck that carry the pallets.
UDL - UDL stands for Uniformly Distributed Load and refers to the capacity of each storage level based on the load being spread evenly across the level.
UKWA – UKWA stands for 'UK Warehousing Association' who is the leading trade organisation to the logistics sector. There are currently over 700 members.

Vertical Racking – Vertical racking systems are designed to store products vertically for easier picking, better organisation and a reduced risk of damage. Timber is most commonly stored in these racking systems.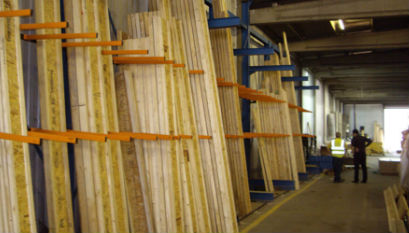 VNA Truck – A type of forklift truck designed specifically to be compatible with very narrow aisle pallet racking systems.
Wall Tie – A fixing used between rack and wall to provide spacing and/or stability (if necessary, not always recommended).
Wave Picking – This is a method of picking where items are picked before being sorted into their individual orders.
Wire Decking - Like timber decking this is used to support pallets, the mesh means that nothing large falls through.
WMS – A 'Warehouse Management System' is a piece of software that's designed to optimise the warehouse. They usually assist with stock keeping, inventories, shipping, picking and more.
X-citing – we know, we know, we're just checking you read this far but we love working in the storage industry so think this one is still very relevant. 😉
Yield Rate – In manufacturing environments, this refers to the success rate of the manufacturing process for an item.
Zone Picking – This is a method of picking which involves employees being assigned to specific zones of the warehouse and only pick products in their zone, this allows orders to be fulfilled quickly even when products span across numerous zones.
Talk to the Experts
We hope this jargon buster has cleared up some of the terminology you might hear in the warehouse! At BSE UK, we've been working with warehouse managers to improve efficiency and maximise space for almost 50 years.
If you're interested in our range of storage products or need advice on how best to utilise the space in your warehouse, give one of our team a call today on 0117 955 5211 or fill out a contact form and we'll get back to you.
Bristol Storage Equipment Limited
Unit 2 Mead Court,
Cooper Road,
Thornbury,
BS35 3UW
Sign up to receive our newsletter
By submitting this form you agree to our privacy and data protection policy which governs how we deal with personal data.