Single Skin Steel Partitioning
Steel Partitions for protective screening in factories & warehouses
Our industrial-standard single skin steel partitioning is the answer where a high quality, economical partitioning system is required.
Quick and Easy installation
Relocatable and flexible
Suitable for harsh industrial environments
Multi-tiered facility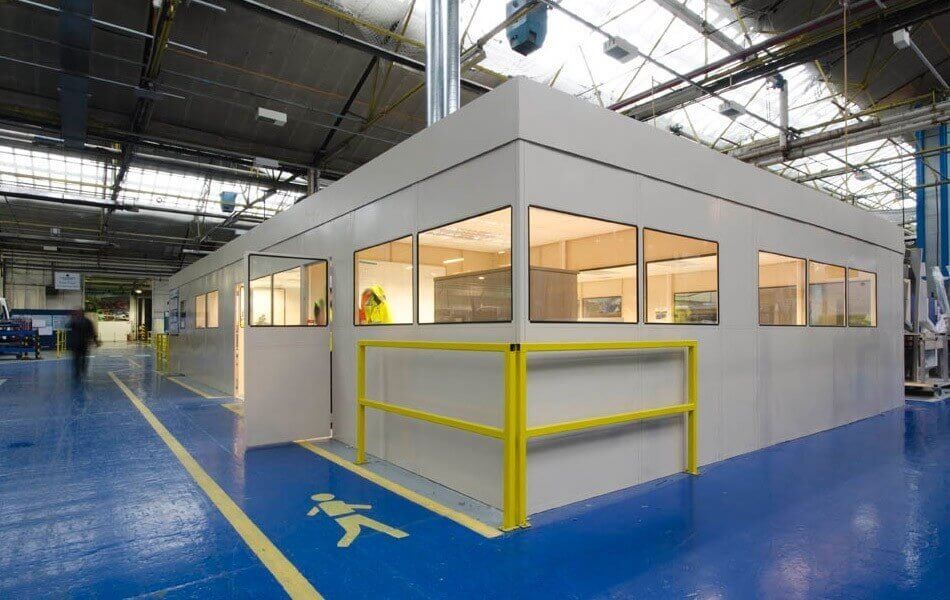 Our single skin steel panels can be manufactured to comprise solid steel, steel mesh or glazing.
Full Installation
Installation of our single skin system is quick, easy and more importantly clean. All panels are lined, levelled and securely floor fixed during the installation process.
Our partitioning is as simple to relocate as it is to fix down. This flexibility lends itself to both short term and long term projects and means that steel panels can be re-used to form different configurations at alternative locations should the need arise.
Partition Glazing
If you opt for a glazed partition you will have the choice of 4mm to 6.4mm glass in lengths of up to 2440mm. Our standard glazing panels include 6mm toughened, 6.4mm laminated and 6mm Pyroshield, however, should you have another preference then we will work with the manufacturer to accommodate your bespoke requirements.
Paint Finish
Our standard single skin panels are electro-statically powder coated in the following colours:
Grey 10 A 07
Grey 00 A 05
Sandstone 08 B 17
Stone 10 B 17
We have over 100 'special' colours to choose from should you require a non-standard finish.
Accessories
Drop down and Sliding Hatches
Louvres
Vents
Locking Doors (Standard locks or Coded Digi Locks for added security)
Partitioning Case Studies

Turnkey project including mezzanine floor, lighting, steel partitions and air con installed in Portishead.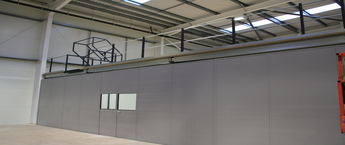 Dexion Pallet Racking, Mezzanine floor and Steel Partitioning installation in Highbridge, Somerset.
Bristol Storage Equipment Limited
Unit 28 Brunel Way,
Cooper Road,
Thornbury, Bristol
BS35 3UP
Sign up to receive our newsletter
By submitting this form you agree to our privacy and data protection policy which governs how we deal with personal data.