Mezzanine Flooring and Dexion P90 Racking Case Study - PF Cusack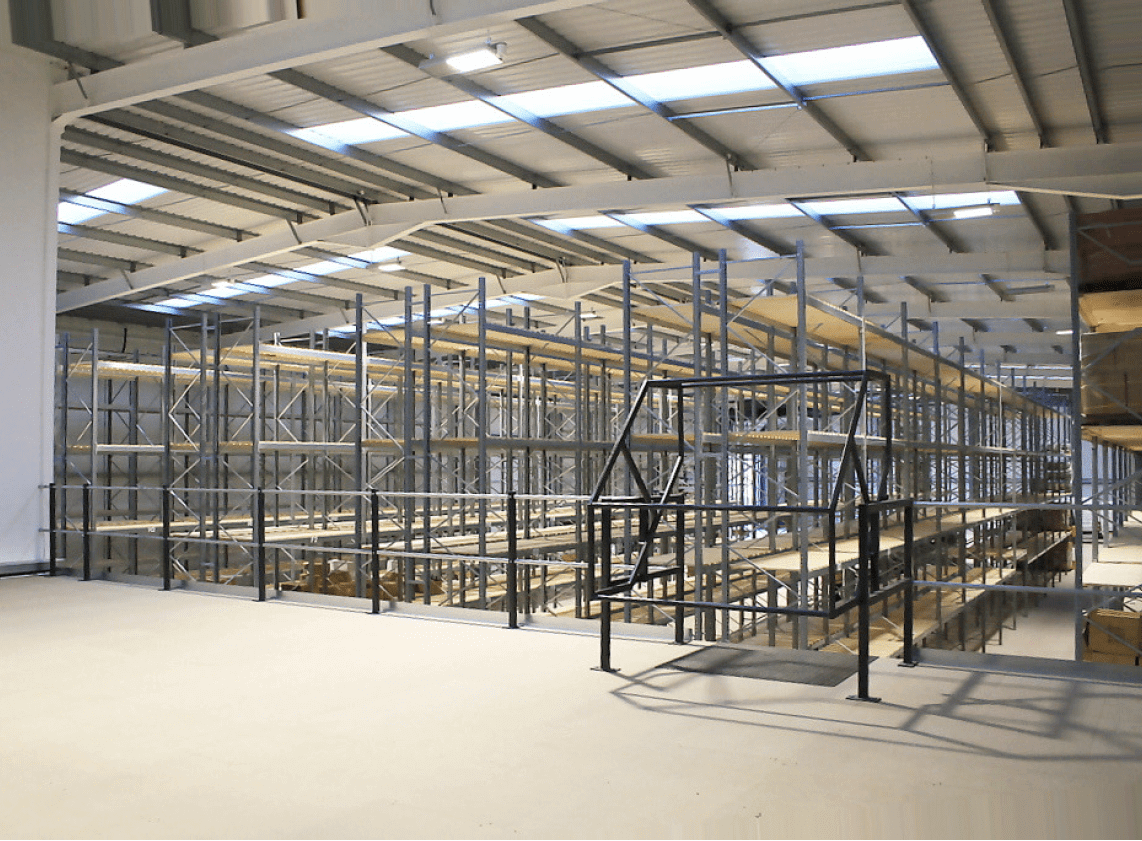 Company
PF Cusack are one of the UK's leading suppliers in contractors tooling, personal protective equipment, and signage and traffic management products. They have 5 depots around the UK as well as a vehicle fleet of 20, enabling them to deliver their products nationwide.
Project brief
PF Cusack contacted BSE UK to provide a competitive quotation to rack out their new build warehouse in Highbridge, Somerset.
Barry Woodman, Depot Manager at Cusack, was keen to deal with a professional and local supplier who he could build a relationship with for future service and maintenance as well as the initial project.
BSE UK were awarded the contract to complete the project. The scope expanded to include Mezzanine Floors and Steel Partitioning.
What we suggested
A Mezzanine Floor was specified to maximise the available height whilst maintaining a functional work space below. We suggested steel partitioning to separate the area off from the main warehouse in order to create a safe working environment.
Products used
Timber Decking
Dexion P90 Pallet Racking - 1845 pallet locations
Rack End Protection
190m2 Mezzanine Floor for Storage
Single Skin Steel Partitioning to create separate work area under the Mezzanine floor
Designed and installed in line with SEMA codes of practice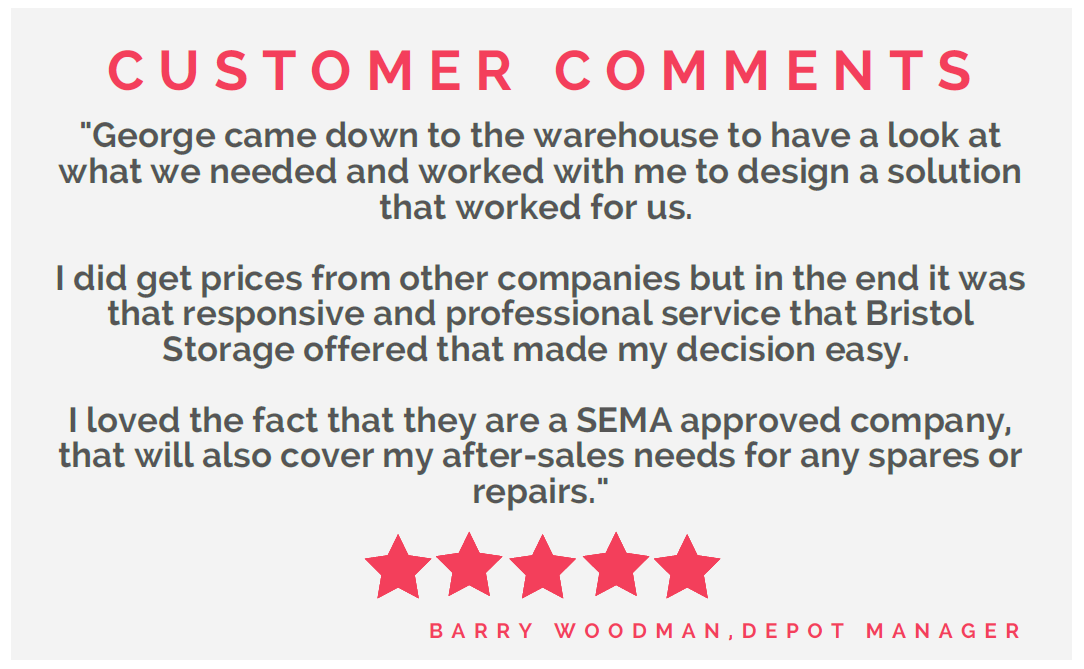 Signup to our newsletter below to receive all our latest news!
By submitting this form you agree to our privacy and data protection policy which governs how we deal with personal data.
No Tweets available. Login as Admin to see more details.
BSE UK
4 weeks ago
BSE UK
1 month ago
BSE UK
8 months ago