Cantilever Racking
We fit and install cantilever racking systems that offer safe & organised storage of long, bulky and otherwise awkward-to-handle loads in warehouses, construction yards, ports and other operations. Get advice or a free quote!
Request a callback from a member of the team
If you need more information about our cantilever racking system or are unsure what type of pallet racking is right for you, click the button now to request a callback from a member of our team of call now on 0117 955 5211.
We Design, Supply & Install Heavy Duty Cantilever Racking
At BSE UK, we provide an all encompassing service for the supply, installation and ongoing maintenance of cantilever racking systems. Our heavy duty racking systems are an effective and robust alternative to other conventional light-weight racking storage solutions and are specially designed for the safe and secure storage of long and bulky items including: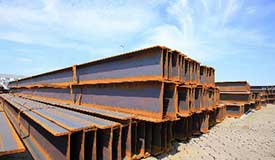 Cantilever racking is optimal for the safe and secure storage of metal beams and other bulky construction materials.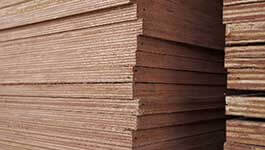 Support sheets of plywood, preventing any damage from bending or cracking occuring in the rack.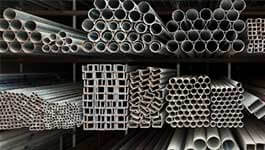 Cantilever racks can be used to segregate different sizes, materials and brands of pipework for improved efficiency.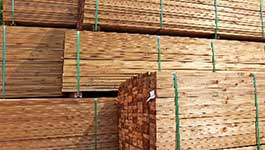 Protect timber planks from damage caused by lack of airation, bending and moisture damage.
"We have developed a great relationship with BSE UK here at Alfaholics, their dedication to exceeding our expectations is evident in all aspects of their service, they offer incomparable product knowledge and a quality service at an affordable price."

TESTIMONIAL FROM SALES MANAGER, ALFAHOLICS.
Could You Benefit from Cantilever Racking?
Cantilever racking is designed for the storage of long and bulky items.
Watch our video to find out more about the benefits and uses of this type of racking.
If your operation deals with long, bulky or hard to store items; cantilever racking could be the optimal solution. Being an open-fronted system with adjustable arm lengths, a cantilever system allows for the storage of items of all shapes and sizes, something that's critical when dealing with pipework, timber, metal and other construction supplies.
Benefits of Cantilever Racking Systems
Using a cantilever racking system instead of a traditional racking systems holds a number of benefits including:
Open fronted system, allowing for storage of items of varying lengths and making for easier picking which in turn improved efficiency
A simple yet very robust design enabling storage of heavy materials in tough internal and external environments
Cantilever arms available with loading capacities from 500 kgs to 15 tons per arm dependent on your exact requirements
Single and double sided configurations available to maximise space
Can be fitted with specially made canopies and side cladding to protect stock from weather damage
Suitable for forklift truck and crane handling
Our Cantilever Racks

Manufactured within the UK, our cantilever racking systems feature a robust design with all uprights and bases manufactured from heavy duty universal beam sections. All our products comply with current British standards and CE marking standards.
Individual structural calculations are used to ensure that the most cost effective solution is provided to you based on your exact requirements. We offer options for single or double sided units with a wide range of painted or galvanised finishes and vertical arm adjustment on 150mm centres as standard.
We're Authorised to Install for the Following Racking Manufacturers: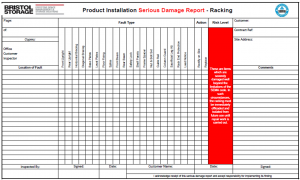 Download Your FREE Rack Inspection Checklist
help your team carry out regular safety checks on your racking....
Ongoing Care and Maintenance 
"We are SEMA approved inspectors for cantilever racking, allowing us to provide an all-encompassing range of ongoing cantilever racking services that most companies simply can't match.
Click the button to find out more about our SEMA approved inspector status."
Dennis Ives - Chairman
A Commitment To Quality
Unlike many dedicated racking suppliers, our installation teams are part of the Storage Equipment Installers Registration Scheme (SEIRS) meaning we can competently install your racking without the need for another contractor - increasing turnaround times and reducing overall installation costs.
We're also SEMA approved inspectors for cantilever racking and a SEMA Distributor Company, allowing us to provide an all-encompassing range of ongoing carpet racking services that most companies simply can't match. Our core ongoing maintenance services for carpet racking include:
Additionally, we are members of the UK Warehousing Association (UKWA), meaning we're up to date with the latest legislation and industry best practice in regards to cantilever racking.
Cantilever Racking Frequently Asked Questions
Talk To The Experts
If you have a storage requirement that's beyond the ordinary, a cantilever racking system could benefit you. If you want more information about our range, or are interested in booking a free site survey, contact one of our friendly team today on 0117 955 5211, fill out a contact form or use the live chat to discuss your individual requirements.
View our cantilever gallery
Bristol Storage Equipment Limited
Unit 28 Brunel Way,
Cooper Road,
Thornbury, Bristol
BS35 3UP
Sign up to receive our newsletter
By submitting this form you agree to our privacy and data protection policy which governs how we deal with personal data.