Dynamic Racking

We design, supply and install dynamic racking systems including mobile, push back and live storage to improve efficiency and maximise space in the warehouse.
Get your free personalised quote now
A dynamic racking system can increase storage space by up to 80%. To find out what you could save, click the button or call one of the team today on 0117 955 5211.
Push Back, Live Storage and Mobile Pallet Racking Systems
At BSE UK, we offer a wide range of dynamic racking systems which are ideal for use in a warehouse where stock turnover control and maximising the 'cube' are important. These high density storage systems can reduce picking times significantly and promote better stock control.
''I contacted BSE UK, as I wanted to maximise the little space I had left in the warehouse. George came to site and told me what options I had, he was very knowledgeable and provided me with brilliant information on what benefits the various different products would give me."

PHARMACEUTICAL MANUFACTURER
Who are BSE UK?
We are a family owned and managed business with over 50 years experience in the industry.
Watch our video to find out more!
Benefits Of Dynamic Storage Systems
A dynamic racking system can improve efficiency and maximise space in warehouses, depots and fulfilment centres. The key benefits of dynamic storage systems include:
Maximises the 'cube' in the warehouse, negating the need to expand or relocate
Offers easier picking for improved efficiency and staff productivity
Compact storage offers greater security and reduced risk of stock damage
Accessible using most types of forklift and handling truck
Eliminates excess aisles within the warehouse
Dynamic racking generally required less maintenance than conventional racking systems
Can be automated to further improve efficiency
Racking From All Leading Manufacturers
At BSE UK, we work with some of the world's leading manufacturers of dynamic racking systems, allowing us to offer a wide range of cost effective options with fast turnaround times. Our extensive range includes:
If you're unsure which racking system will most benefit you, we can help. Call a member of our team now on 0117 955 5211 or email [email protected] to book a free site survey.
Watch Our Dynamic Racking Videos 
Read our recent racking case studies
Cart push back pallet racking case study
With their warehouse running at 90% capacity, there was an urgent need to gain more storage from the little space they had left.…

Dexion mobile shelving and racking
BSE UK were invited into this site in Essex by an existing customer…
Dynamic Storage Systems Designed For You
"The type of dynamic racking system that will most benefit your warehouse depends on your stock rotation, life expectancy of stock, available space and more. At BSE, we work with you to determine which storage system will most benefit your operation.
Click the button to email me directly and organise your free initial site survey"
Matt Aldred - Sales Account Manager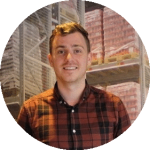 A Full Racking Aftercare Service 
Unlike other racking suppliers, we can provide a full aftercare service for our dynamic racking systems, ensuring that all maintenance, repairs, training and health & safety obligations are met. Furthermore, as SEMA approved racking inspectors, all of our racking inspections fall within the high standards set out by SEMA. Our full aftercare service includes:
Designed to Suit Your Storage Needs
Dynamic live racking is a flexible and adaptable storage solution with options available to suit all storage processes including:
FILO (First In, Last Out) - In warehouses that use the FILO principle, the stock that is stored first is the last to be removed. If your warehouse has bulk storage of one item, or a very slow stock rotation, you may use the first in last out storage principle. Drive-in pallet racking uses this storage method.
FIFO (First In, First Out) - In a warehouse that uses FIFO, the first goods to be stored are the first to be removed, meaning the oldest item is removed first. If you store perishable items such as food and drink, you may use the first in, first out method of storage. Pallet flow live racking systems utilise this storage method.
LIFO (Last In, First Out) - Converse, the LIFO method of storage means that the newest stock in the rack is used first. If you are storing large amounts of the same non-perishable stock, utilising LIFO could save space in your warehouse.  Cart push back live racking systems can be used for this purpose.
Frequently Asked Questions
 Talk To The Experts
If space is at a premium in your operation and you deal with bulk amounts of stock, a dynamic racking system could help improve efficiency and productivity in your warehouse.
For more information, or to book a free site survey with one of our experts, contact one of our friendly team today on 0117 955 5211 fill out a contact form or use the live chat to discuss your requirements.
View our dynamic storage systems gallery
Bristol Storage Equipment Limited
Unit 28 Brunel Way,
Cooper Road,
Thornbury, Bristol
BS35 3UP
Sign up to receive our newsletter
By submitting this form you agree to our privacy and data protection policy which governs how we deal with personal data.