Pallet Racking
BSE UK are one of the UK's leading pallet racking suppliers, providing a range of racking services including design, supply, installation and maintenance of warehouse racking systems at really competitive prices!
We Design, Supply & Install Warehouse Pallet Racking
For over 40 years BSE UK have been supplying and fitting industrial storage solutions to businesses across the UK.
Choosing the right pallet racking system for your business can be difficult, which is why BSE UK work with you to understand your business and how you operate, before proposing the best racking system for you.
Types of Racking Available from BSE UK
"George came to site and told me what options I had, he was very knowledgeable and provided me with brilliant information on what benefits the various different products would give me. BSE UK also offered good ideas to maximise pallet locations, like adding single pallet racking bays to the end of the cart push back system."

TESTIMONIAL FROM PHARMACEUTICAL COMPANY
Book your free initial site survey today
We offer a free initial site survey to better understand your requirements and recommend the optimal pallet racking system. Click the button now or call one of the team today on 0117 9555 211.
Our extensive range of pallet racking includes: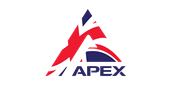 Why Choose BSE UK for your Pallet Racking?
Benefits Of Pallet Racking 
A pallet racking system that's designed to suit the needs of your business can benefit it in a number of ways, the key benefits include:
Maximise floorspace in your warehouse
Easily scalable to suit the ongoing needs of your operation
Provides easy access to inventory, improving staff productivity and overall efficiency
Budget friendly alternative to a mezzanine flooring system
All Types Of Pallet Racking from Leading Manufacturers
Our pallet racking service is designed to suit your individual needs, we provide businesses with all types pallet racking to suit a wide range of operations in just about any sector.
We even carry out an initial site survey completely free of charge to recommend which type of pallet racking would best fulfill your needs.
The pallet racking we supply, install and maintain comes from both the UK and the world's leading manufacturers. We handpick racking from manufacturers that we know offer the highest quality products, these include:
RediRack
PSS
Mecalux
HiLo
We have close relationships with these manufacturers, allowing us to provide the best prices with a prompt turnaround on service.
Read our pallet racking case studies

Pallet Racking Case Study - Nissin UK
BSE UK were contacted by Nissin UK as they had a new customer that needed 1000 pallet location in less than 2 weeks…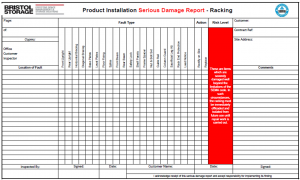 Download Your FREE Rack Inspection Checklist
help your team carry out regular safety checks on your racking....
We are Fully SEIRS Qualified
"Unlike many other suppliers of pallet racking, our installation teams are part of the Storage Equipment Installers Registration Scheme (SEIRS) meaning we can competently and safely design, install and maintain your pallet racking without the need for another contractor.
Click the button to find out more about SEMA."
Dennis Ives - Managing Director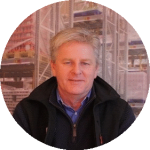 SEMA Approved Pallet Racking Installers 
Unlike many dedicated pallet racking suppliers, our installation teams are part of the Storage Equipment Installers Registration Scheme (SEIRS) meaning we can competently install your racking without the need for another contractor.
Additionally, we're SEMA approved inspectors and a SEMA Distributor Company, allowing us to provide an all-encompassing range of pallet racking services that most companies simply can't match. Our core services include:
We offer a free and quick quotation service, with highly competitive prices and have pallet racking to suit just about any sized operation.
Frequently Asked Questions
Talk To The Experts
Are you looking for high-quality pallet racking? If you require more information, or are interested in booking a free site survey, contact one of our friendly team today on 0117 955 5211, fill out a contact form or use the live chat to discuss your individual requirements.
View our pallet racking gallery
Bristol Storage Equipment Limited
Unit 2 Mead Court,
Cooper Road,
Thornbury,
BS35 3UW
Sign up to receive our newsletter
By submitting this form you agree to our privacy and data protection policy which governs how we deal with personal data.