Pallet Racking Case Study - Nissin UK - BSE UK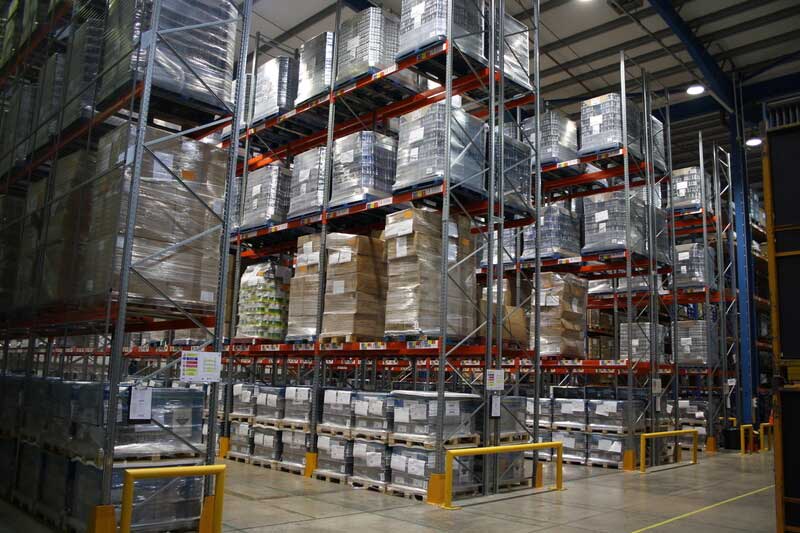 COMPANY

Nissin (UK) Ltd. are owned by the Nissin Corporation based in Japan. A London branch was opened in 1975 and in 1983 it became an independent subsidiary. Nissin (UK) Ltd. established operations in Swindon, West Drayton, and Rugby. Nissin's traditional business in Air & Ocean Freight Forwarding, Customs Brokerage and Warehousing has provided a solid background to enter the increasingly dynamic global transportation markets, with services such as third party logistics and supply chain management.
PROJECT BRIEF
Salesperson: George Ives
[email protected]
BSE UK were contacted by Nissin UK as they had a new customer that needed 1000 pallet location in less than 2 weeks. BSE UK were able to supply and install within the time frame thanks to holding a good level of stock.
PRODUCTS USED
AR Pallet Racking
Bay Details
Bay Type 1
9000mm H x 1100mm D x 2700mm c/e
Ground + 4 Beams Levels per Bay
Bay Type 2
9000mm H x 1100mm D x 950mm c/e
Ground + 4 Beams Levels per Bay
Load Data
To suit Euro Pallet 1900mm High 500Kgs per Pallet
Bay Type 1
1500Kgs per Beam Level, 6000Kgs per Bay
Bay Type 2
500Kgs per Beam Level, 2000Kgs per Bay
Anti Collapse Mesh Screen
To supply and install Anti Collapse Mesh Screen to protect walkway behind.
Screen 9,000mm High x 25,150mm Overall Length.
CUSTOMER COMMENTS
"BSE UK were the only company I went to that could deliver the lead time we needed, the job ran smoothly and everything was installed within the time frame promised.
I was very impressed with the responsiveness and knowledge of the salesman, I would always have the answer to my questions within the same day.
We have already had BSE UK back to complete rack inspections at all 3 of our sites. Going forward I would use BSE UK as a preferred supplier within Nissin UK."