Mezzaine And Office Fit Out In Bristol - BSE UK Case Study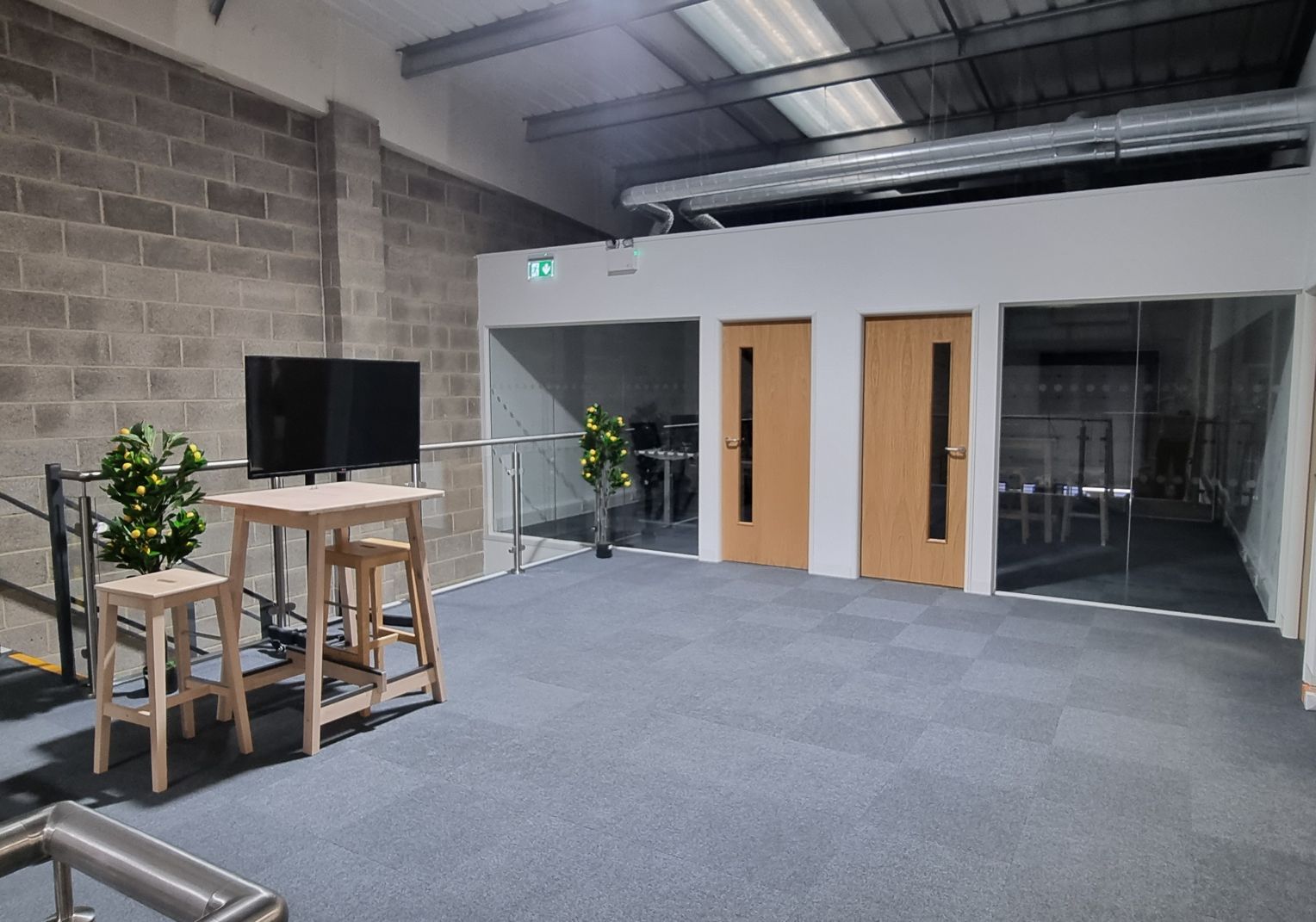 PROJECT BRIEF
Salesperson: Matt Aldred
[email protected]
BSE UK  were contracted to supply, deliver and install a Mezzanine Floor and full office fit out,including Stud Wall Partitioning, Lighting, Air conditioning and floor coverings at a site in Bristol.
PROJECT DESCRIPTION
BSE UK Supplied a mezzanine floor with powder coated finish in Grey and Blue, glass balustrade on the stairs and front of the mezzanine finished the mezzanine to a high standard and created the feeling of a polished office environment.
Stud wall and glass partitioning forming offices on top of the mezzanine floor with suspended ceiling. Including lighting and air-conditioning ventilation for each office. BSE UK repurposed existing heaters and fire alarms. And installed all power and data points.
The mezzanine and offices were finished with painted walls and carpet floor tiles. BSE UK also carried out floor painting to the warehouse floor below the mezzanine to refurb the whole warehouse space.
This allowed our customer to repurpose there existing space and create new office space without the need for disruptive and costly relocations.
check out our gallery below featuring before, during and after photos.