SPIE - Team Centre Room Case Study - BSE UK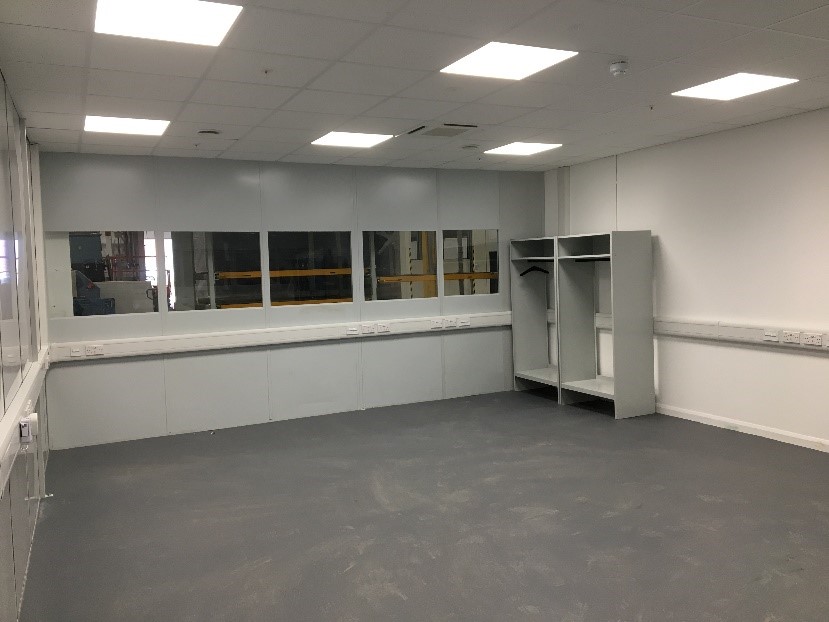 CUSTOMER COMMENTS
As always BSE UK were professional, efficient and helpful. It's really important for us to work with people we can trust to get the job done on our busy site. The fact BSE have the Safe Contractor seal of approval give us the confidence in quality and service.
CUSTOMER
https://www.spieuk.com/en/
LOCATION
Filton, Bristol
THE COMPANY
SPIE UK is a leading provider of vital multi-technical services. Our customers rely on us for a complete solution to their needs. We specialise in lifetime support, from design through construction to maintenance, repair and operation. With the emphasis on green technology, we are forward-thinking, innovative and committed to adding value to every project. We believe there is always a better way. We are currently providing work for SPIE who are an embedded contractor in a local Aircraft Manufacturer.
PROJECT BRIEF
Salesperson: George Ives
[email protected]
Continuing our relationship with SPIE, we were asked to provide a competitive quotation for a double skin steel building in an area at a local aircraft manufacture. Enabling them to have a new Team Centre Office. Having worked with SPIE before they were confident we could complete the job to the standard required therefore won the contract.
WHAT WE SUGGESTED
We suggested a double skin office with a suspended celling – 9 office compliant LED lights with on off sensor. - New Mitsubishi Electric Air Conditioning Systems 1 x 3.5kw 600 x 600 ceiling mounted heat pump inverter system.
This was the best for SPIE, we were able to provide everything they needed so that didn't have to go to external companies Lighting, Air-conditioning.
PRODUCTS USED
Steel Partitioning & Suspended Ceiling
Double Skin Steel Partitioning 3.000m High
Solid or Solid to 1.200m Single Glazed to 2.022m Solid above
6mm Clear Toughened Glass
Powder Coated RAL 7035
1 – Run 7.675m Solid
1 – Run 5.634m Solid to include 4 no Glazed Panels
1 – Run 5.634m Solid to include 4 no Glazed Panels and 1 no Single Door
Suspended Ceiling
600mm x 600mm Armstrong Tatra Tiles laid into a White exposed Tee Grid
Wire Suspended from the mezzanine structure above
100mm Poly Bagged Quilt
7.675m x 5.634m x 2.600m to the underside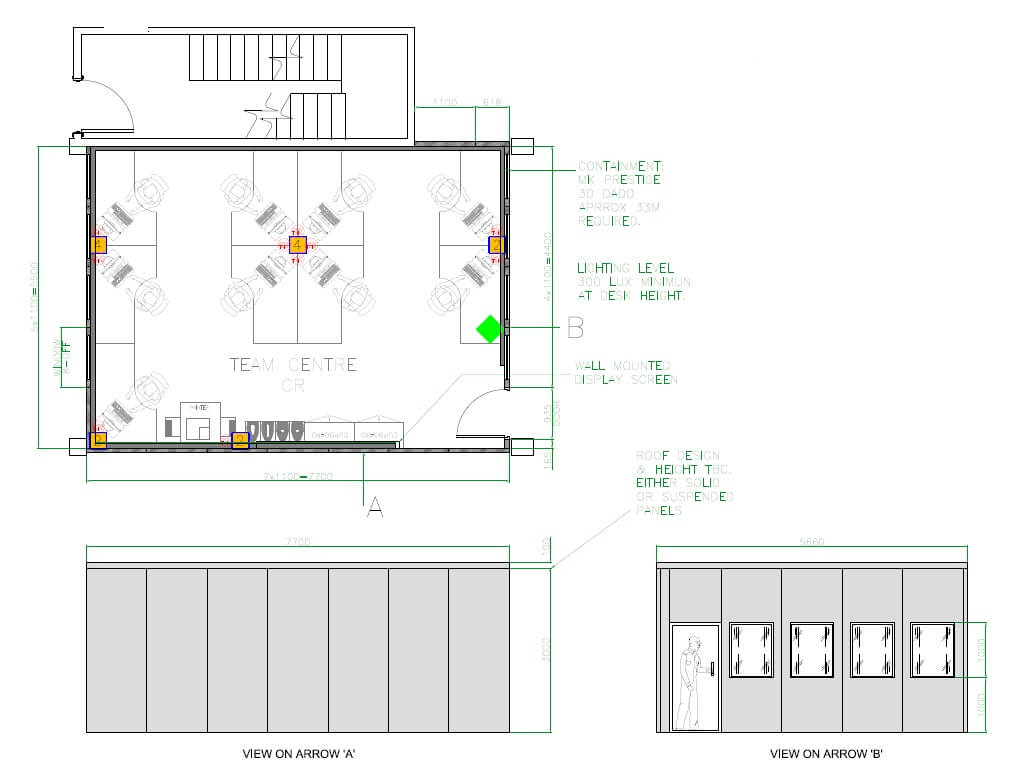 Signup to our newsletter below to receive all our latest news!
By submitting this form you agree to our privacy and data protection policy which governs how we deal with personal data.
No Tweets available. Login as Admin to see more details.
BSE UK
9 months ago