Kent Foods - Warehouse Project Case Study - BSE UK
Case Study
Customer: Kent Foods Limited
Location: Avonmouth, Bristol
Products: Dexion Pallet Racking, LED Warehouse Lighting, Jumbo Stud Partition Office, Jumbo Stud Wall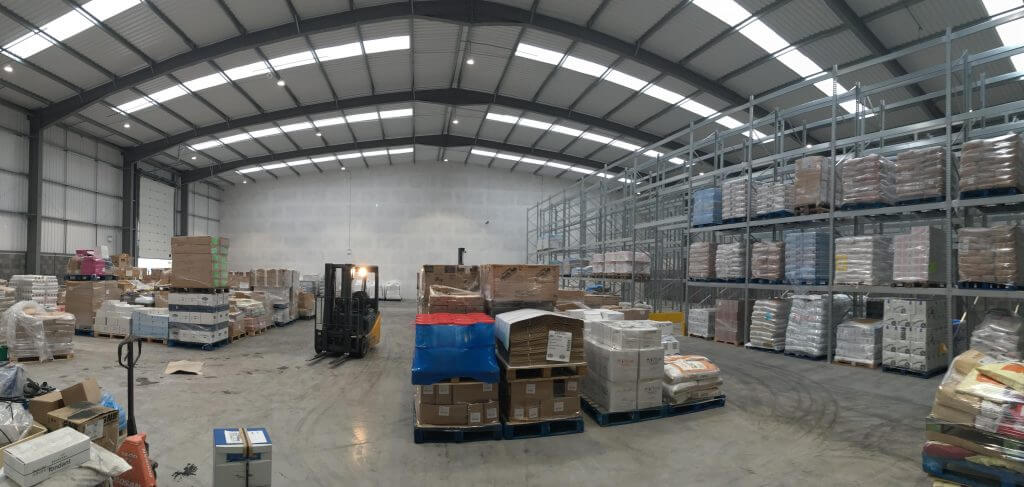 The Brief
Complete warehouse fit out including pallet racking, a jumbo stud party wall, warehouse office complete in line with building control requirements and economic LED lighting system to both warehouse and office.
Kent Foods Limited are an Ingredients Supplier for Bakers, Confectioners and Food Manufacturers. Offering a cost-effective route between manufacturer and user, Kent Foods adds value by reducing your onward selling, administration and distribution costs. Growing from a small organisation into a Europe wide company with the resources and capability to support the sales and distribution of products throughout the UK, Ireland and north-western Europe.
Efficient LED Lighting
3 options were provided; Economic, Linear and Professional.
The client opted for LED Highbay Lighting in the warehouse with LED 600×600 panels fitted within a self supporting ceiling for the office.
All emergency lighting also included.
Warehouse Office
Working closely with the architects involved on this project BSE UK designed a warehouse office in line with the building control requirements. This included:
Stud partition walls
Windows
Suspended Ceiling
Office Lighting
Carpet and Vinyl flooring
Fire Doors
Jumbo Stud Party Wall
High Bay Partition – Industrial Finish Highbay Partition System:
Fire Resistance: 60 mins
Acoustic Rating: 54dB
Robust rating: Extreme
Built to a maximum height of 9000mm
Approved under ETA 03/0050, classified as Euroclass A2, certified as Class 0 surface spread of flame.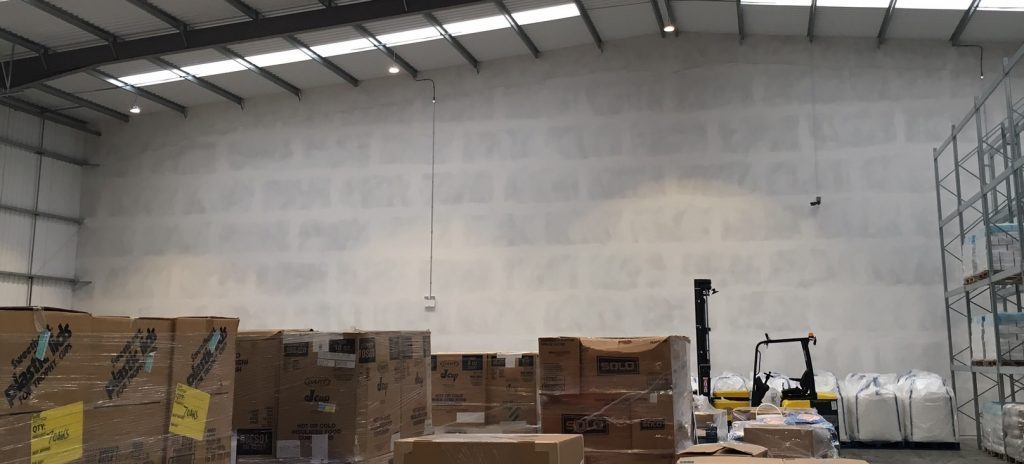 Discuss your Warehouse Projects – Racking, Offices, Lighting and more call us on 0117 955 5211 for a free quote.
Signup to our newsletter below to receive all our latest news!
By submitting this form you agree to our privacy and data protection policy which governs how we deal with personal data.
No Tweets available. Login as Admin to see more details.
BSE UK
9 months ago