Mezzanine Floor Case Study - Danbury Motors - BSE UK
Case Study: Danbury Motorcaravans
Location: Bristol
Products: Mezzanine Floor & Steel Partitioning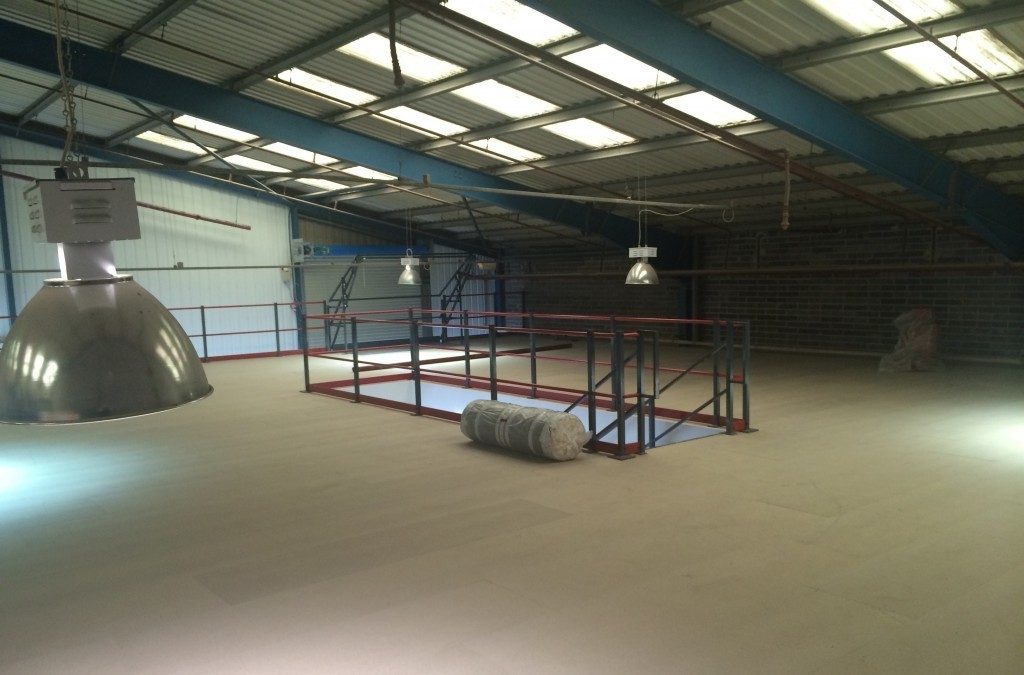 A bit about the Client…
Danbury Motor caravans are world renowned for their conversions of beautiful retro style VW T2's, the multi-purpose VW T5 and VW Caddy's.
With a 40,000 square foot factory in Bristol, this long established business chose BSE UK to fit out their warehouse and production facility with a storage mezzanine system and a single-skin steel partition screen.
Mezzanine Floor for Storage
The project required BSE UK to design, supply and install a mezzanine floor with fire rating and building regulations approval.
Working closely with the client to find the best solution, BSE UK provided a detailed quote and drawing.
This enabled the client to make a fully informed decision.
Installation took just 3 days.
Specification:
Number of Tiers:   1
Floor Size:               19m x 17m
Area per Tier:         317m²
Floor Height:          3.6m to underside, 4.8m to top
Key Features:         Handrail & Kickplate, 2 staircases, 1 Pallet Gate, 1hr Fire Rating                                                               with Suspended Ceiling
Mezzanine Gallery
Single Skin Partition for Dividing Wall
1 Mezzanine floor with a specification of:
A steel partition was required to create a dividing wall between two areas of the showroom.
The partitioning was finished in a 'gleaming white' in-keeping with the pristine Danbury showroom.
Technical drawings of the system were issued and once approved by the client, we could start work!
The 19m long x 3.5m high partition was installed in just one day with minimum disruption.
Completion
This project was completed within budget and on time.
This allowed Danbury to push on with their expansion plans ahead of the New Year.
The client was delighted with the project and we were then asked to provide a solution for a tyre storage racking solution in the newly refurbished workshop.
Take a look our mezzanine floors page for more information or call us on 0117 955 5211 for a free quote.
Signup to our newsletter below to receive all our latest news!
By submitting this form you agree to our privacy and data protection policy which governs how we deal with personal data.
No Tweets available. Login as Admin to see more details.