New Racking Installation in Gloucester - Case Study - BSE UK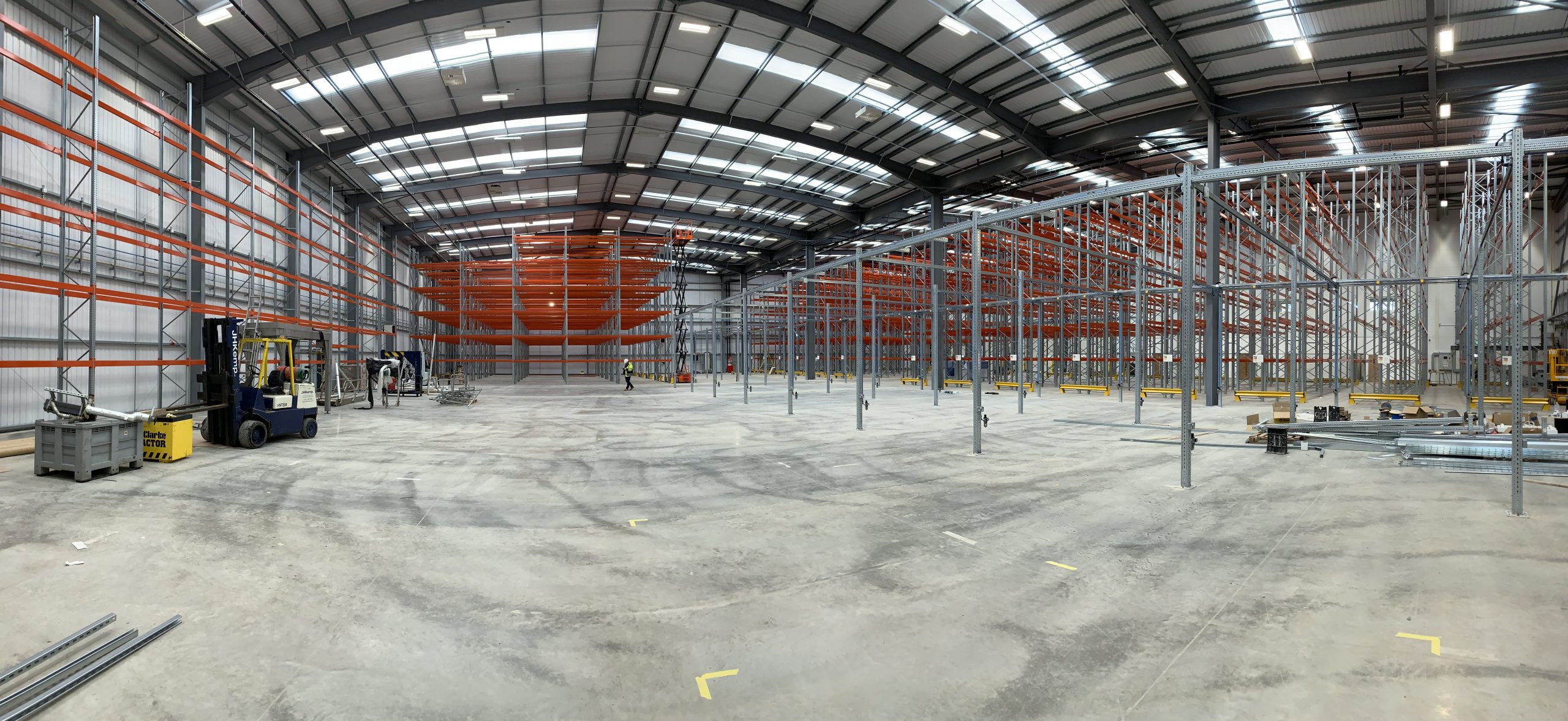 PROJECT BRIEF
Salesperson: George Ives
[email protected]
To Supply, deliver and install pallet racking to the specification provided by our customer for their new warehouse in Gloucester.
PRODUCTS USED
This project uses Dexion P100+ Products, ensuring quality and durability. In order to make to most of the space available the lay out comprised of 2 bay types, which enabled us to maximise the space and give the customer 3687 pallet locations.
Working with the customer and other contractors on site we were able to provide an efficient installation program and meet the deadlines required.
CUSTOMER COMMENTS
"BSE UK were able to provide us with everything we needed, the project management team attended pre start meetings to ensure all contractors onsite could work well together.
The project ran smoothly and we are very happy with the installation, we would not hesitate to use BSE UK in the future.''
Signup to our newsletter below to receive all our latest news!
By submitting this form you agree to our privacy and data protection policy which governs how we deal with personal data.
No Tweets available. Login as Admin to see more details.
SEMA | Press | Press
A racking installation is a carefully designed engineering structure and ideally you want it to fulfil a number of criteria; your structure should be suitable for the intended purpose, offer longevity and give you no cause for concern. The wish list is hardly a big ask, but as a fully loaded, highly...