Pallet Racking Bristol - Case Study - BSE UK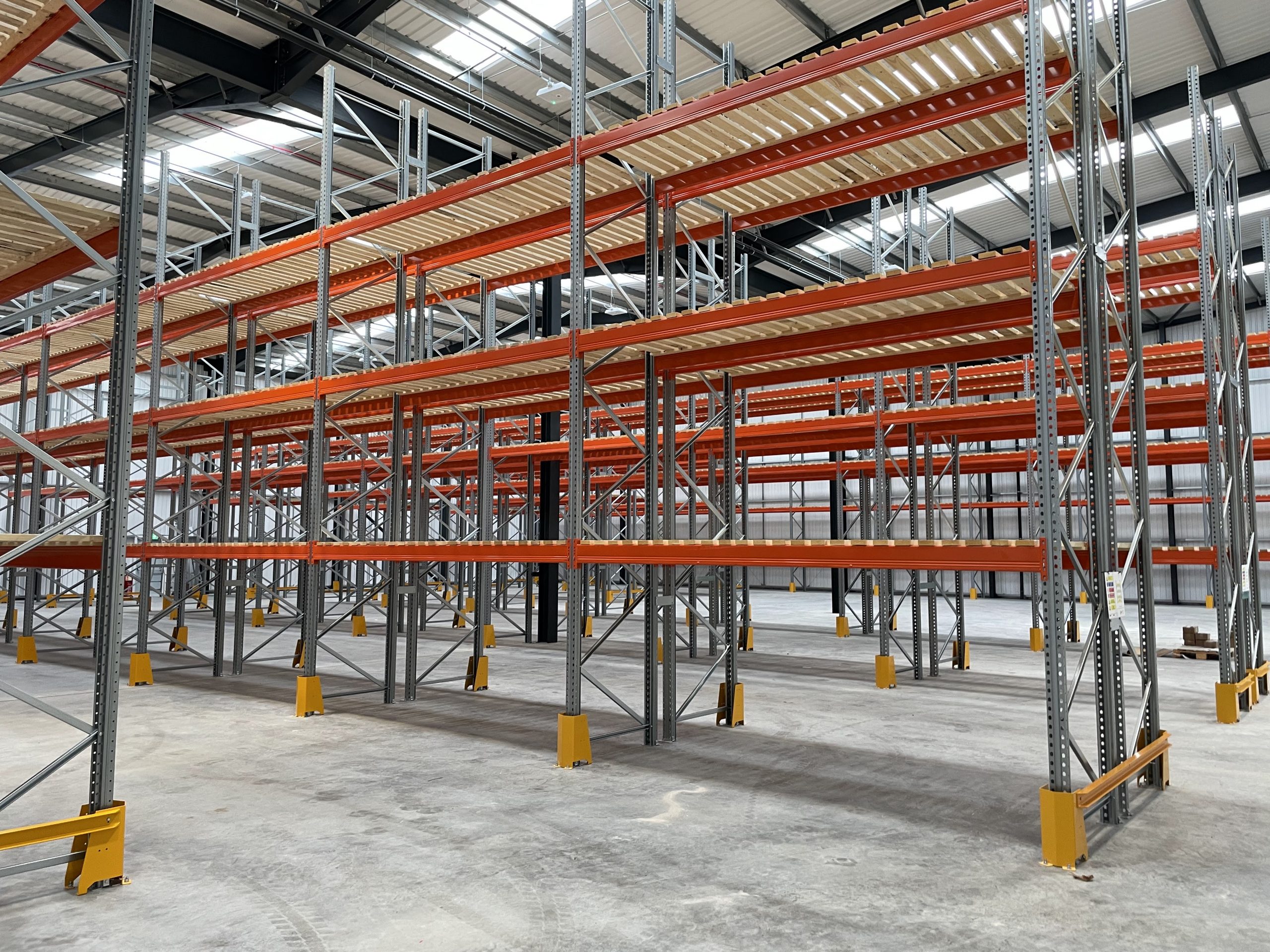 CUSTOMER

Pallet Racking for a global logistics provider who recently opening a new warehouse in Avonmouth, Bristol.
LOCATION
Avonmouth, Bristol
PROJECT BRIEF
Salesperson: Matt Aldred
[email protected]
To supply and install new heavy duty pallet racking with timber decking and full rack protection system.
PRODUCTS USED
BSE UK supplied and installed 7000mm pallet racking for a logistics client where flexibility was the name of the game. As a logistics provider, the clients' racking needs could change at any time in the future. Adjustable Pallet Racking offered the perfect mix of increased pallet capacity whilst futureproofing for ever changing business needs.
Then New AR Pallet Racking was installed to give the customer 2,000 pallet spaces, all with open boarded timber decking allowing safe and easy storage of pallets.
Signup to our newsletter below to receive all our latest news!
By submitting this form you agree to our privacy and data protection policy which governs how we deal with personal data.
[fts_twitter twitter_name=rackingshelving tweets_count=6 twitter_height=250px cover_photo=yes stats_bar=yes show_retweets=no show_replies=no]
[fts_facebook type=page id=187959697928972 posts=3 height=300px posts_displayed=page_and_others]
Contact BSE UK today for your Warehouse Racking Requirements - Speak to the Experts on 0117 955 5211 - or email [email protected]