Pallet Racking & Workbench Case Study - BSE UK
Client:

Sulzer Ltd
Sulzer Ltd. is a Swiss industrial engineering and manufacturing firm, founded by Salomon Sulzer-Bernet in 1775 and established as Sulzer Brothers Ltd.
Location: Avonmouth, Bristol
Products:  Heavy Duty Pallet Racking & Boltless Workbench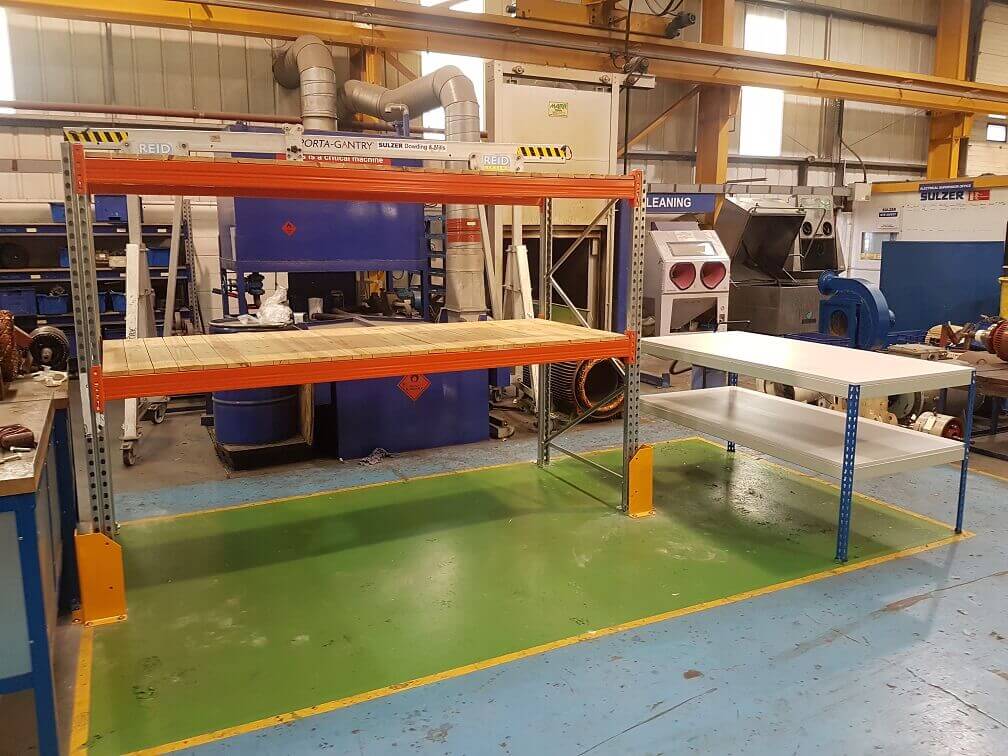 Project Summary:
Pallet Racking

Bay Details
2000mm H x 1100mm D x 2700mm clear entry
2 no. Beam Levels
Each beam level complete with Open Boarded Timber Decking
Load Data: 2000Kgs per level
Layout Details
1 no. Single Entry Rack comprising 1 Bay as above.
Workbench
1 no. Rivet Workbench with MFC Worktop
915mm H x 1830mm W x 915mm D
Full Undershelf
Loading – 400Kgs per shelf (600Kgs max bench load)
MFC tops edged with hard wearing 1mm PVC edging.
SUPPLIED AND INSTALLED 7 DAYS FROM ORDER - STOCK ITEMS AVAILABLE FOR QUICK DELIVERY
Looking for Pallet Racking for your Warehouse? - Call now 0117 955 5211 or email [email protected]
Signup to our newsletter below to receive all our latest news!
By submitting this form you agree to our privacy and data protection policy which governs how we deal with personal data.
No Tweets available. Login as Admin to see more details.
BSE UK
1 week ago
BSE UK
4 months ago
BSE UK
4 months ago