Mezzanine Floor Installation In Bristol - BSE UK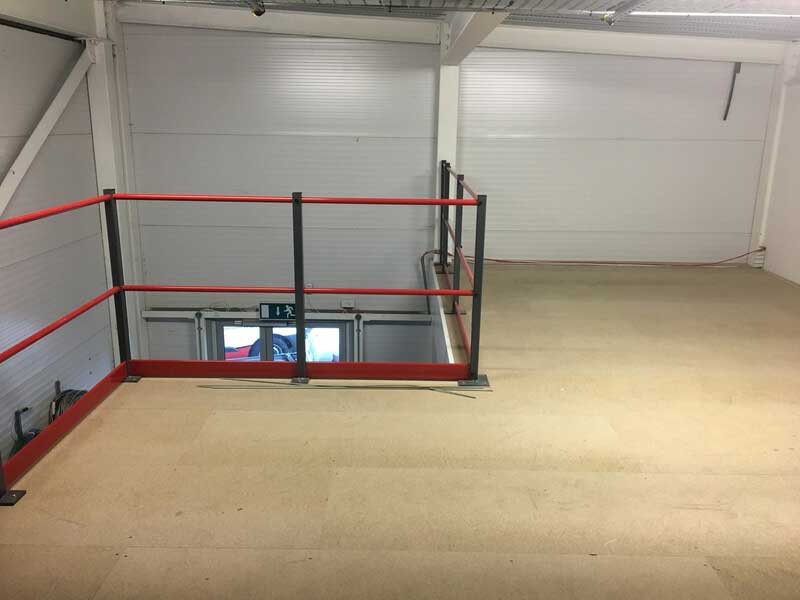 PROJECT BRIEF
Salesperson: George Ives
[email protected]
BSE UK were asked to Supply, Deliver and install a Mezzanine Floor with shelving for storage purposes.
PRODUCTS USED
Item 1 Mezzanine Floor
Building Regulation Application
Bristol Storage Equipment can make the application on your behalf using an Approved Inspector, including all required drawings, structural calculations and all correspondence.
Item 2 One Hour Fire Protection
A mezzanine floor will need to be fire rated under the following circumstances:
- Mezzanine floor is being used for any other purpose besides storage, where
people are permanently employed, such as office space.
- Mezzanine floor is greater than 20 metres in either direction.
- Mezzanine floor exceeds 50% or more of the floor area of the space into which it is
installed.
- Size of the mezzanine floor exceeds 400 sq.m.
- A simple storage only mezzanine floor can be installed without fire protection as long
as the dimensions do not exceed 20m x 20m and total floor area does not exceed
more than 50% of the space into which it is installed.
Item 3 Racking
To supply deliver and install heavy-duty rivet racking for storage on the mezzanine.
CUSTOMER COMMENTS
" BSE UK have been brilliant throughout the whole process. They were able to explain everything to me like fire rating and building regulations, what more is they dealt with it all for me so I didn't have to worry about a thing.
The whole team from the salesman to the installation team were professional and knowledgeable, I am very happy with the finished result and would not hesitate to recommend BSE UK! ''
Signup to our newsletter below to receive all our latest news!
By submitting this form you agree to our privacy and data protection policy which governs how we deal with personal data.
No Tweets available. Login as Admin to see more details.
BSE UK
9 months ago