Pallet Racking Case Study - Norbord Europe - BSE UK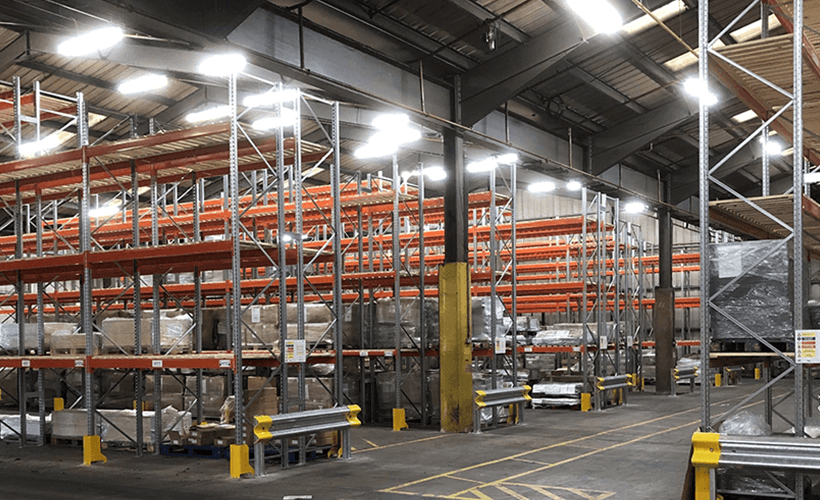 COMPANY

Norbord Europe Ltd are a world-leading manufacturer of engineered wood based products to service the construction, furniture and DIY industries.
PROJECT BRIEF
Salesperson: George Ives
[email protected]
To strip down existing racking and supply deliver and install New pallet racking in warehouse with timber decking and anti-collapse screens.
PRODUCTS USED
Firstly BSE UK stripped down existing pallet racking and removed from site.
Then New AR Pallet Racking was installed to give the customer 1,272 pallet spaces, all with open boarded timber decking allowing safe and easy storage of pallets.
We also installed Anti Collapse Mesh screens to protect walkways and stop products being pushed through and falling from the racking by forklifts. Improving safety within the warehouse for staff and any visitors.
CUSTOMER COMMENTS
"From the initial inquiry through to the completion of the job, we received numerous site visits and communication to ensure everything was correct.
On day one of the installation we made some last minute amendments to the layout and design of the project. Any changes were looked over by the project co-ordinator Paul and updated on the drawings for the installation team.
The job was completed ahead of schedule to a high standard. I would definitely recommend BSE UK, in fact I already have to numerous colleges"
Steve Gardiner, Maintenance Planner
Signup to our newsletter below to receive all our latest news!
By submitting this form you agree to our privacy and data protection policy which governs how we deal with personal data.
No Tweets available. Login as Admin to see more details.
BSE UK
4 weeks ago
BSE UK
4 weeks ago
Mezzanine Floor Installation In Bristol - BSE UK
LOCATION Bristol PROJECT BRIEF Salesperson: George Ives george
@bse
-uk.co.uk BSE UK were asked to Supply, Deliver and install a Mezzanine Floor with shelving for storage purposes. PRODUCTS USED Bristol Storage Equipment can make the application on your behalf using an Approved Inspector, including al...
BSE UK
1 month ago