Pallet Racking Installation In Leicester - BSE UK Racking Case Study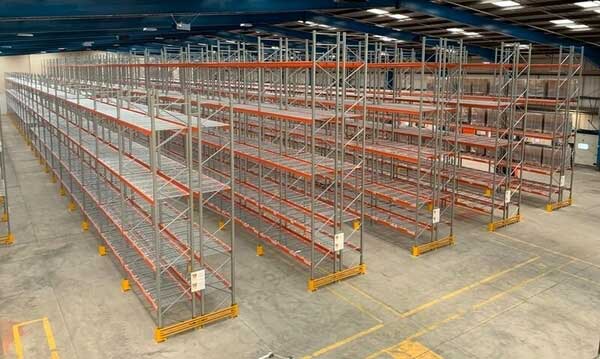 COMPANY

NISSIN (U.K.) Ltd. is owned by the Nissin Corporation based in Japan. A London branch was opened in 1975 and then in 1983 it became an independent subsidiary. Nissin's traditional business in Air & Ocean Freight Forwarding, Customs Brokerage, Warehousing has provided a solid background to enter the increasingly dynamic global transportation markets with services such as third party logistics and supply chain management.
PROJECT BRIEF
Salesperson: George Ives
[email protected]
To design, supply, and install pallet racking at a new site in Leicester. Using both warehouses to optimise pallet spaces and work efficiently with the customers operations.
PRODUCTS USED
This project used AR Pallet Racking, which allowed the customer 4,284 UK pallet locations or 5,712 Euro Pallet locations and 600 picking locations at ground level. To enable the most efficient working we installed a drive through aisle. Mesh Decking was fitted to all pallet location and rack protection was provided for the whole installation.
Signup to our newsletter below to receive all our latest news!
By submitting this form you agree to our privacy and data protection policy which governs how we deal with personal data.
No Tweets available. Login as Admin to see more details.
BSE UK
3 months ago
BSE UK
9 months ago
BSE UK
10 months ago