AR Live Pallet Racking
Working on a First in Last Out basis, this system is perfect for businesses with high stock turnover of bulk product.
AR Racking say this storage system is ideal for warehouses where there is high stock turnover that needs to be controlled while battling with the need to space save.
Using a compact structure and roller beds installed on a slight incline that allows the loads to be mover easily within the racks. AR Racking offer two Different live pallet Systems:
Gravity Fed - Used for the FIFO system (First In, First Out), this means the good are loaded at the opposite end to where they are unloaded, the good move within the racks thanks to the inclined roller system.
Push-back - Mostly used for the LIFO system (Last In, First Out); this system has one loading and unloading point. The palletised goods are stored by pushing the previous pallets towards the back and move forward again for unloading thanks to the inclining rollers.
If it's AR's Push Back Racking that you need more information on, then contact us via email [email protected] or use our live chat function to speak to one of our experts instantly.
Some Key Features of this Racking are:
Significantly reduces loading and unloading times
Compact storage increasing capacity in the warehouse
Reduced risk of damage to racking when loading
Can be automated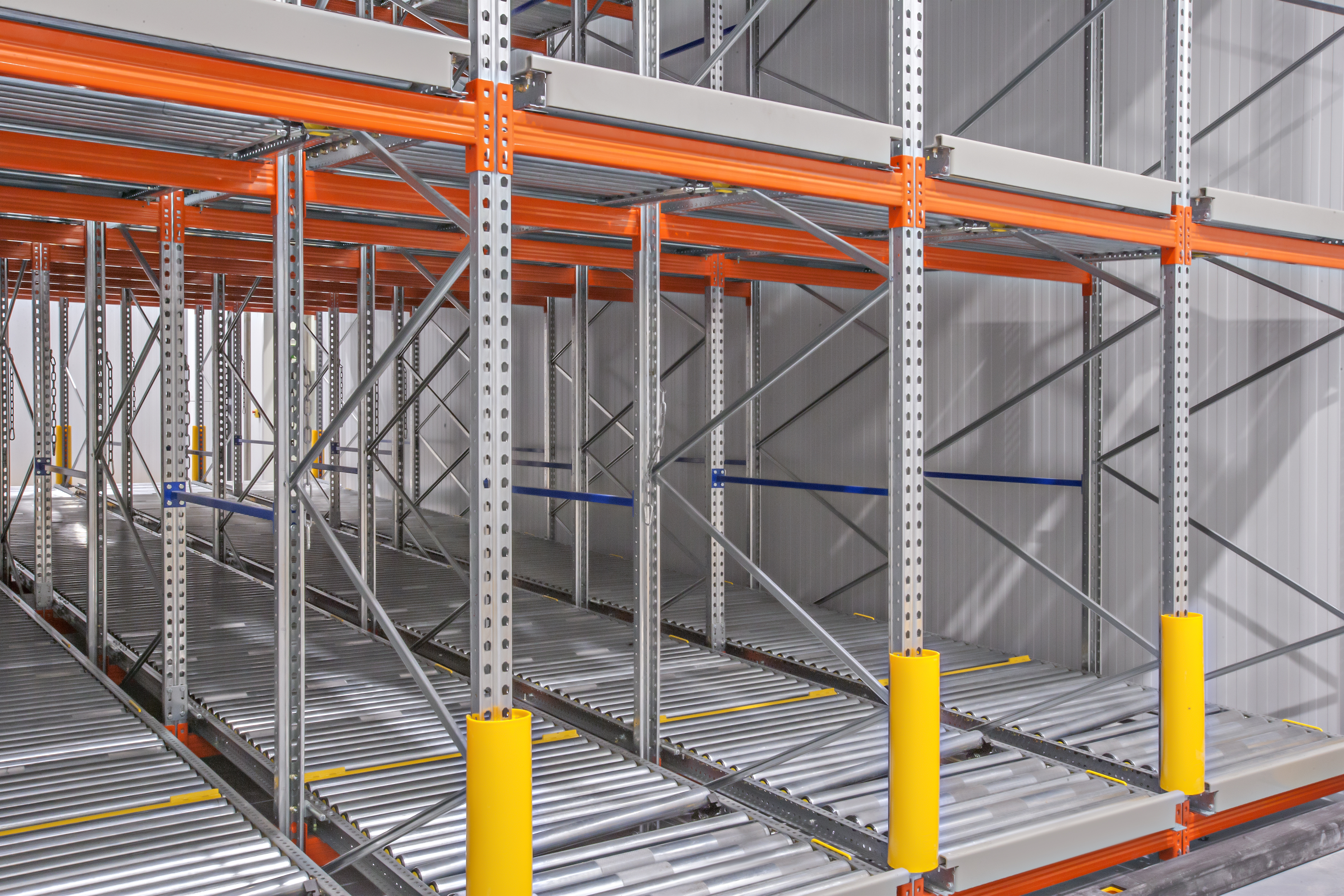 Live Pallet racking case studies

Cart Push Back Pallet Racking Case Study
I contacted BSE UK, as I wanted to maximise the little space I had left in the warehouse…
Bristol Storage Equipment Limited
Unit 28 Brunel Way,
Cooper Road,
Thornbury, Bristol
BS35 3UP
Sign up to receive our newsletter
By submitting this form you agree to our privacy and data protection policy which governs how we deal with personal data.