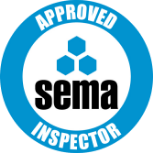 Approved Rack Safety Inspections
Do you need a warehouse Racking Inspection carried out at short notice, at a time that suits you? We can beat any like for like price. 
Click below to find out more.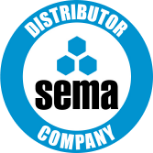 Warehouse Storage Solutions from BSE UK
ROBBINS TIMBER
"Dealing with vast amounts of timber on a regular basis, it was important that we had the correct and most efficient storage solutions in place. After listening to our initial requirements, BSE UK recommended a vertical racking system fitted with adjustable beams to support the timber. The job was done professionally and efficiently – BSE kept up informed on what they were
doing throughout the installation and we were very impressed with how well it was managed from speedy initial quotation to final installation."

DEPOT MANAGER
''Right from the first point of contact BSE UK were so helpful, they have been very accommodating throughout the whole process. George had good product knowledge, and we love the fact that BSE UK are local. The fitters did a fantastic job too, they were SEIRS registered and all had CSCS cards so I had total confidence in them to get the job done to a high standard, and they did."

WAREHOUSE MANAGER, XYLEM
"After being let down by a local company, BSE UK were fast to respond and reliable.
They provided me with a very competitive quote, and the quality of the products is brilliant. I'm so pleased with the project and will definitely be turning to BSE in the future.''

PHARMACEUTICAL MANUFACTURER
"Having gone to four different companies, BSE UK were the only company who really provided me with what I wanted.
The quality and finish of the room is just what we were looking for and the soundproofing is fantastic.
We have already had BSE UK back to quote for another project."

WOGAN COFFEE
"I loved that BSE UK were able to provide me with exactly what I wanted, we went for pre galvanised racking and shelving to fit with the look and feel of our space and that was no problem for them. I also loved that they are a SEMA approved company, this meant I knew from the beginning I was going to get the best quality and service. I will definitely use BSE UK again in the future''

NISSIN
"BSE UK were the only company I went to that could deliver the lead time we needed, the job ran smoothly and everything was installed within the time frame promised. I was very impressed with the responsiveness and knowledge of the salesman, I would always have the answer to my questions within the same day. We have already had BSE UK back to complete rack inspections at all 3 of our sites. Going forward I would use BSE UK as a preferred supplier within Nissin UK."

PROJECT MANAGER
 "BSE UK have been brilliant throughout the whole process. They were able to explain everything to me like fire rating and building regulations, what more is they dealt with it all for me so I didn't have to worry about a thing.
The whole team from the salesman to the installation team were professional and knowledgeable, I am very happy with the finished result and would not hesitate to recommend BSE UK!"

MAINTENANCE PLANNER, NORBORD
"From the initial inquiry through to the completion of the job, we received numerous site visits and communication to ensure everything was correct. On day one of the installation we made some last minute amendments to the layout and design of the project. Any changes were looked over by the project co-ordinator Paul and updated on the drawings for the installation team.
The job was completed ahead of schedule to a high standard. I would definitely recommend BSE UK, in fact I already have to numerous colleges"

DEPOT MANAGER, DAIKIN
''Working with BSE UK previously we knew what to expect, the service was quick and efficient from quote to installation.
They were able to provide us with a mezzanine floor solution that fixed our storage problems and allowed us to keep the existing floor space and storage layout.
We would not hesitate to use BSE UK for any future projects or to recommend them to anyone looking for any storage requirements.''

PROJECT MANAGER - TUBEX
"BSE UK have been brilliant from start to finish, the sales and installation teams were very knowledgeable and answered any questions I had. This is the first time we have used drive in racking at our site but BSE UK were able to support us in using the racking in the correct way. I'm very happy with the racking and I will definitely be using BSE UK again"

DIRECTOR OF BUSINESS SUPPORT & IMPROVEMENT - FARESHARE
"I'd just like to say a big thank you to both of you and the BSE team for your help at Vale Lane. Particularly for coming back to finish the installation after we left some of the racking at our other depot. The team who visited whilst I was there were great."

DEPOT MANAGER - PENTAGON PLAY 
"Right from the first point of contact BSE UK were so helpful, they have been very accommodating throughout the whole process.''

PROJECT MANAGER - ROLLS ROYCE
"The installers went above and beyond to meet our requirements on this particular project, and the whole team adapted to change right at the last minute."

DEPOT MANAGER - PF CUSACK
"I loved the fact that they are a SEMA approved company, that will also cover my after-sales needs for any spares or repairs."

MANAGER - ALFAHOLICS
"We have developed a great relationship with BSE UK here at Alfaholics, their dedication to exceeding our expectations is evident in all aspects of their service, they offer incomparable product knowledge and a quality service at an affordable price"

BSE UK customers can now benefit from SEMA Seal of Approval
BSE UK is pleased to announce that we have qualified as a member of the SEMA Distributor Group: The British Trade Association of the Storage Equipment Industry. Membership of this independent body is a further sign of our high quality service.
Our happy clients include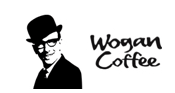 Bristol Storage Equipment Limited
Unit 28 Brunel Way,
Cooper Road,
Thornbury, Bristol
BS35 3UP
Sign up to receive our newsletter
By submitting this form you agree to our privacy and data protection policy which governs how we deal with personal data.