Return To Work Safely - Goverment Guidlines And What To Do
Returning To Work Safely
How To Keep Warehouse Workers Happy and Motivated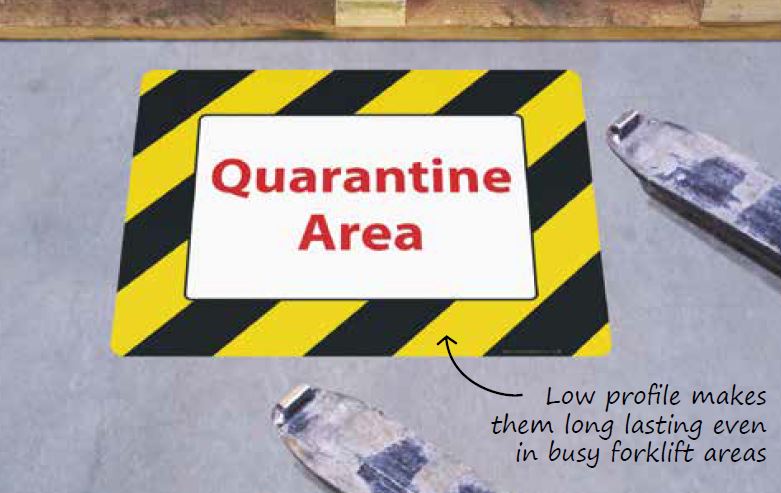 Following on from the government guidelines to go back to work if you cannot work from home, many of our customers in the manufacturing and warehousing sectors are rapidly preparing for a safe return for staff.
So we have thought about how we could help you in implementing these guidelines, and staying safe within your workplace. Looking at the guidelines set out by the government, social distancing and being alert is prominent.
There are a number of thing that can help implement the measures listed, like the following:
Reducing traffic in congested areas such as entrances and exists by adding additional points.
Introducing a one way system avoiding paths crossing and helping to keep 2m distance between colleagues when moving around the workplace.
Creating working zones per person to keep 2m distance, this can also be done in communal areas like lifts, canteens and meeting rooms.
Floor and wall signage to prompt employees and remain alert.
All of the steps listed above can be implemented within a quick timescale and without specialists. Here at BSE UK we can supply all of the equipment needed, with various floor markings and labels that are easy to apply, competitively priced and on a quick lead time.
You can order our Social Distance Labelling Kits here now
Please contact one of our team today via Email [email protected] or by telephone 0117 955 5211 to find out about our range or to get a quote.
Bristol Storage Equipment Limited
Unit 28 Brunel Way,
Cooper Road,
Thornbury,
BS35 3UP
Sign up to receive our newsletter
By submitting this form you agree to our privacy and data protection policy which governs how we deal with personal data.