Our Top Tips to Organising Your Warehouse - BSE UK
Our Top Tips to Organising Your Warehouse
Our Top Tips to Organising Your Warehouse

In order to run a successful warehouse business you must have high standards when it comes to the organisation of your premises.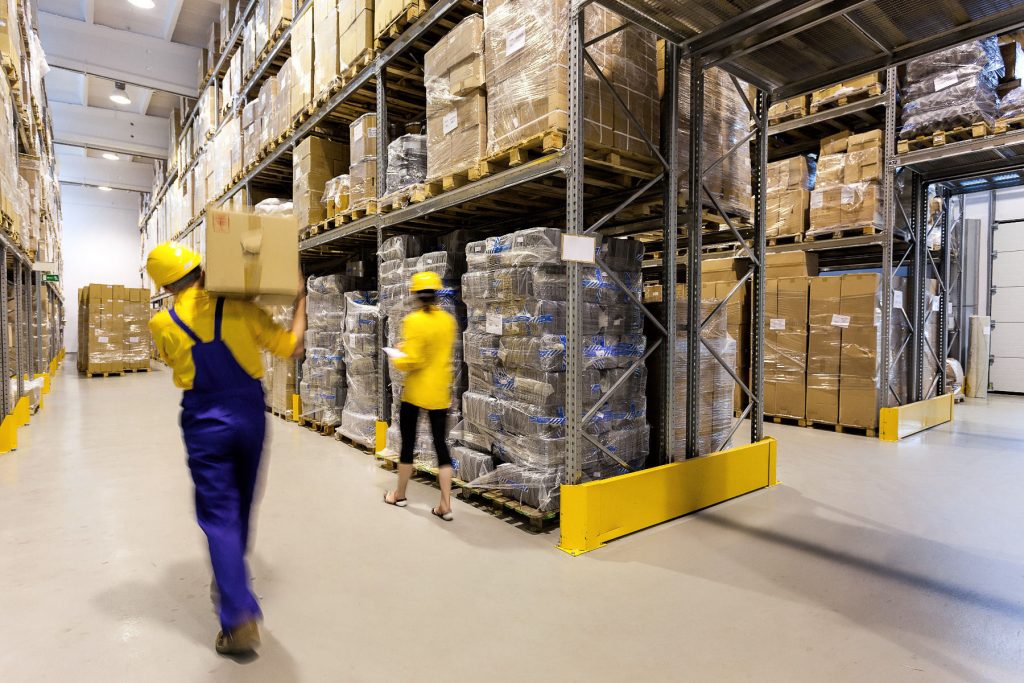 Amazon didn't become the world's largest internet retailer, selling every product imaginable, with a disorganised and dishevelled warehouse floor, did they? No.
In our latest blog we've taken a look at a few simple changes you can make in your warehouse to ensure all operations are running smoothly and efficiently.
Take Inspiration from Amazon
Did you know that Amazon Prime Now offer one hour delivery on their orders? Can you imagine the delights of ordering the latest DVD releases on your way home from the office, only for it to arrive as you do?
Unfortunately, unless you live near one of their 27 US stores, you won't just yet. But the warehouse processes and efficiency behind the offering has us intrigued.
With a service specifically relying on the accurate and on-time delivery of their products a well organised warehouse is essential. But things work a little differently here. A system that seemingly goes against everything we have been programmed to believe, Amazon randomly store their inventory. You're likely to find a set of weights next to Ben & Jerry's.
Placing items randomly across the warehouse, each is scanned into a computer system thus logging its location. When the order comes in the computer can find the fastest route for all of the items to be picked ensuring that the order is delivered on time.
Whilst we appreciate that this system will unlikely work for many it is important to find a method that works for you.
Organise Your Warehouse with these Top Tips…
An efficient warehouse starts with its organisation both in terms of layout and your process. Take a look at our top tips below to get started:
Ask Your Team
What better place to start than your employees; those who work on the ground on a daily basis.
Provide an opportunity for feedback and ask your employees for their comments regarding daily warehouse activity. Find out what they feel needs improving, where changes can be made, and how time can be saved with improved processes.
You may be surprised by suggestions you hadn't even considered.
Onwards and Upwards
If you're short on space, don't forget that you can go upwards with Pallet Racking. In fact, many places would quickly diminish without the use of such systems.
With the correct installation and proper maintenance, pallet racking is a particularly durable and reliable system providing years of service. Well-designed and securely fitted there are a number of benefits:
Space Saving – a prominent factor for any business it makes economic sense to use every square inch available.
Safety – The safety of both your employees and inventory is essential. Racking will ensure you avoid the potential pitfalls of poorly stored items
Accessibility and Convenience – Optimised to help reach stock will make life that bit easier for your employees ensuring the efficient, smooth running of the business.
Labelling
If your warehouse is home to a host of products it is worth investing in a warehouse management system to help keep everything labelled and tracked. Despite a likely significant upfront cost, the potential for improved productivity is massive.
Alternatively, put a label on your pallet systems and ensure that your employees are able to easily identify product locations with aisle markers.
Training
Quite simply there is no point in organising you warehouse if your staff aren't aware of the processes in place.
Make sure every team member understand the systems and process and realises the importance of sticking to them to ensure an organised, more efficient, and safe environment to work in. Remember that training should be an on-going commitment and not a one-off.
You may also want to give your warehouse operative a helping hand by colour coding areas to show where different classifications of products are kept.
Get in Touch
If you need a hand getting your Warehouse into shape, give the team at BSE UK a call on 0117 955 5211 for more information and advice regarding all of our products.
Bristol Storage Equipment Limited
Unit 28 Brunel Way,
Cooper Road,
Thornbury, Bristol
BS35 3UP
Sign up to receive our newsletter
By submitting this form you agree to our privacy and data protection policy which governs how we deal with personal data.