How To Maximise Space In Your Warehouse Without Expanding
How To Maximise Space In Your Warehouse Without Expanding
How To Maximise Space In Your Warehouse Without Expanding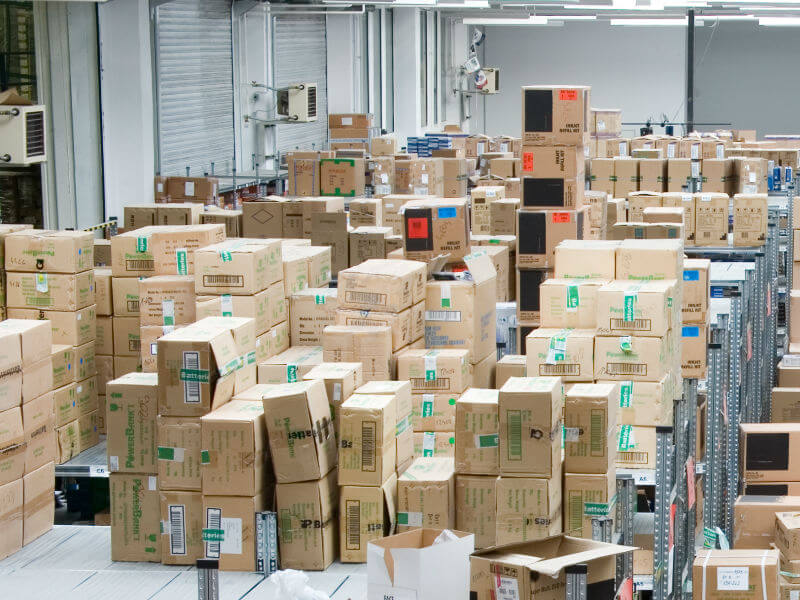 Running out of space is one of the most common problems warehouse managers run into when they are in the process of expanding. The first thought many have is to buy more space – but this isn't always necessary.
Running out of space can encourage bad practices in storing stock – leading to damaged inventory, missed orders and potential injuries.
In this post, we'll run through a couple of procedures you can put in place and products you can implement to maximise space in your warehouse without the need for expensive extensions.
Rethink Your Warehouse Layout
Most warehouses are not configured with much thought to future expansion, which can lead to chaos when the time comes. If you feel like you may run out of space soon or are already pushing against the walls of your warehouse, put some time aside to consider a new layout for your warehouse – this will take expert planning and may cause some down time so it's best done when you are experiencing a quieter period.
Analyse Your Inventory
When was the last time you carried out a full audit of your inventory? Carrying too much stock or keeping stock that you no longer sell takes up valuable space. Conduct a full inventory audit and determine what stock you have in comparison to what you need, then move any surplus into storage.
Train Your Staff
Almost all problems a warehouse manager encounters can be solved in some respect by properly training staff. If you have worked hard to maximise the space in your warehouse but your staff are unaware of racking weight limits and thus under loading them – your efforts will be wasted.
Training your staff to be more aware of the space available to them in racking and the warehouse, in general, will ensure that they are working with you and not against you to save space. Additionally, keeping your warehouse staff happy and motivated is a great way to encourage a good work ethos to ensure no space is wasted.
Take Advantage Of Vertical Space
Instead of building out, build up! There are a number of solutions available to save you money by taking advantage of the unused vertical space in your warehouse:
Narrow Aisle Racking – Narrow aisle racking is taller and a lot narrower than conventional racking, it is a great way to get the most out of your space when used in conjunction with specialist narrow aisle forklift trucks.
Mezzanine Flooring – Mezzanine flooring gives you the space you need at a fraction of the cost of expansion with prices starting from just £55 per square metre. Mezzanine flooring is commonly used to create office space and extra storage.
Consider Temporary Solutions For Busy Periods
Temporary solutions such as shipping containers are a low-cost space solution; they can be particularly useful to store any surplus inventory you may have ordered in when preparing for a busy period such as Christmas.
If you are looking for a more permanent solution, a temporary warehouse or storage marquee is a lower cost alternative to expansion and perfect for dealing with excess stock during busy periods.
Load Your Pallet Racking Correctly
How much space is being wasted by under loaded or poorly loaded pallet racking? Ensuring that your pallet racking is loaded properly allows you to save space and load as much stock as safely possible. Be sure not to overload you racking, this can lead to racking damage and potential collapse.
Be sure that both you and your staff are aware of the maximum load your pallet racking can safely take by displaying weight load notices where appropriate.
Bristol Storage Equipment Limited
Unit 28 Brunel Way,
Cooper Road,
Thornbury, Bristol
BS35 3UP
Sign up to receive our newsletter
By submitting this form you agree to our privacy and data protection policy which governs how we deal with personal data.