Storage for Awkwardly Shaped Stock – Save Space With The Right Racking - BSE UK
Storage for Awkwardly Shaped Stock – Save Space With The Right Racking
Easter Competition – Can You Spot all the Dexion Chicks Hidden in our Warehouse?
Optimisation of space usage is key to the success of any warehouse, and getting the most storage space from your racking helps improve efficiency all around.
Using the right kind of racking for different types of stock is imperative in achieving this, but sometimes awkwardly shaped stock can result in a number of problems including wasted space, damaged stock and difficulty for operatives when unloading; all of which reduce the overall efficiency of your warehouse.
Find out more about the different types of stock that can cause issues when it comes to storage, and the different types of racking that can be used to overcome these issues.
Storage for Long Bulky Items
Long and bulky items can cause all kinds of problems in the warehouse, with regular pallet racking not having adequate horizontal space to store or segregate long items.
An example of this is pipework: long, bulky and very heavy. The different sizes available may also mean that some segregation is required.
Solution – Cantilever Racking
Cantilever racking is an optimal solution for storing long and bulky stock, in addition to other items like carpet rolls, metal poles and other construction materials.
Unlike other racking systems, cantilever racking systems have no front uprights making loading and unloading easy, these systems also have very high loading capacities and are suitable for forklift truck and crane handling.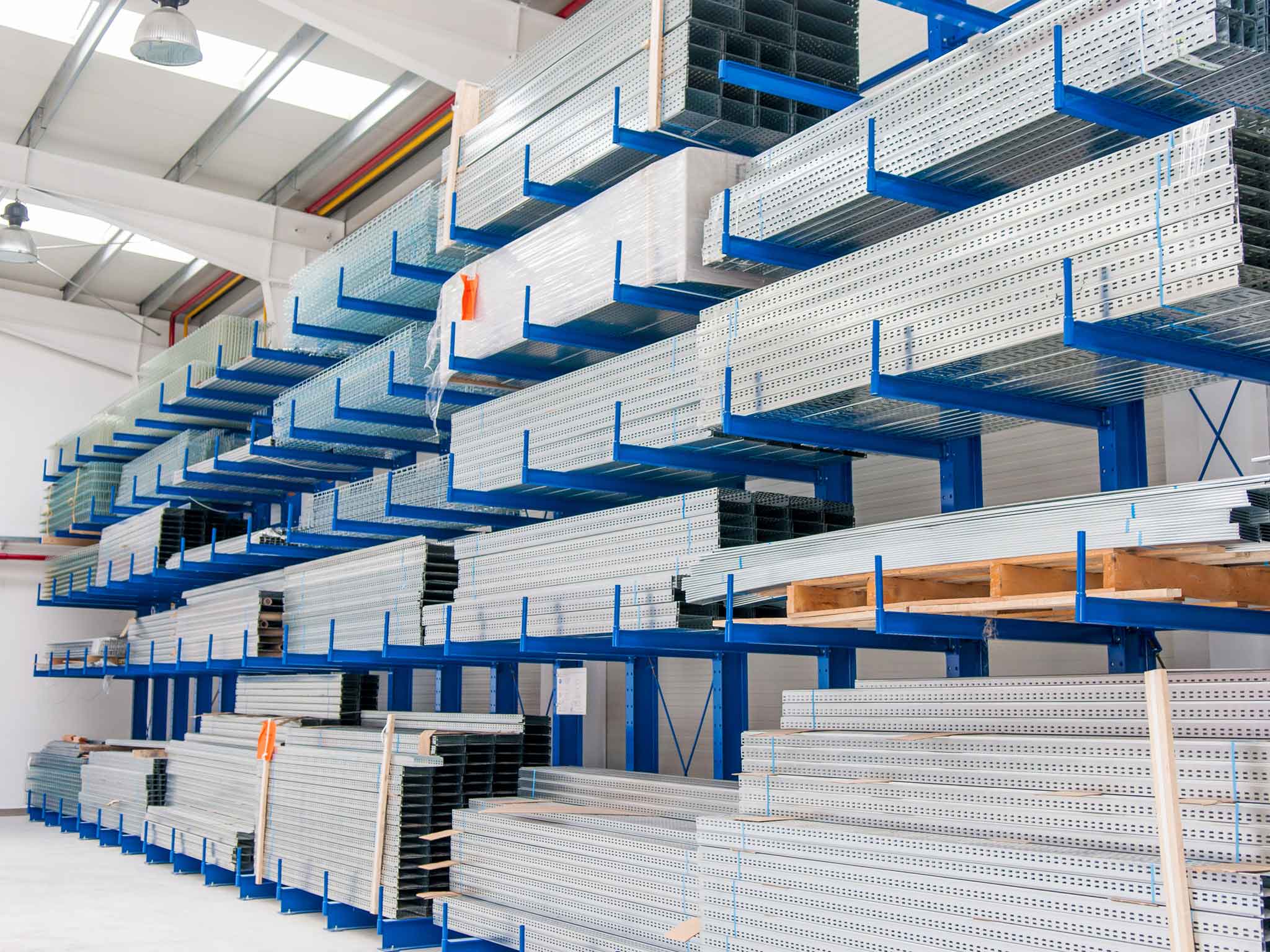 Storage for Long Fragile Items
Whilst Cantilever racking may seem the obvious solution for all long stock, it is not suitable in all cases. In some operations where stock is long but fragile, a cantilever racking system would not be the best choice as stacking can cause damage.
An example of this is timber, with some wood being fragile and coming in different types and sizes, stacking it up on a cantilever system could cause damage; the different lengths and types of timber could also throw up problems whilst trying to load and unload.
Solution – Vertical Racking
A vertical racking system is an effective type of racking for the storage of long fragile items, with items separated by adjustable beams to prevent damage from leaning and make for easier picking.
Read our case study for a vertical racking system installed at a timber company here.
Storage for Large Moveable Objects
Moveable stock is an entirely different beast when it comes to efficient storage. With the increased chance of items falling they are usually boxed up, this uses more space than necessary and creates delays when unloading stock.
An example of a difficult to store moveable item is vehicle tyres, stacking them on top of each other increases the risk of collapse, boxing them up wastes space and leaving them stored vertically allows them to roll which is dangerous for obvious reasons.
Solution – Dynamic Live Storage Racking System
A dynamic live storage racking system is a storage solution for these kinds of moveable objects, allowing for segregation of products, easy removal for pickers, forklift access and most importantly, flow technology – allowing for the safe and secure storage of moveable objects.
Once the stock is loaded in the gravity lanes on the loading side, they are carried down to the unloading side – once one is removed, another takes its place. This ensures that items are always available, and negates the need to stack or box moveable items.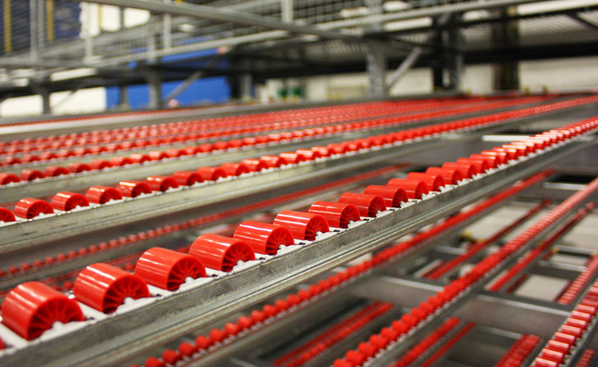 Storage for Hazardous Items
It's not just the shape but the nature of these items that makes them difficult to store.
For example, gas canisters - they are an awkward shape and storing them high up is potentially dangerous. However, keeping them at floor level could lead to a vehicle colliding with them, and storing them outside leaves them vulnerable to thieves.
Solution – Steel Mesh Cage
When it comes to storing hazardous items, there really is no excuse for half measures. Steel mesh cages are typically used to secure these kinds of stock, if your site is fairly secure you may consider constructing the cage outside to save space inside the warehouse.
Maximise Space In Your Warehouse
Whilst every warehouse will be different, we hope this blog post gave you an idea on which racking systems can be used to tackle some common offenders in the awkwardly shaped stock category.
If you're struggling with awkwardly shaped stock, or want to ensure your maximising space in your warehouse – give one of our expert team a call on 0117 955 5211.
Bristol Storage Equipment Limited
Unit 2 Mead Court,
Cooper Road,
Thornbury,
BS35 3UW
Sign up to receive our newsletter
By submitting this form you agree to our privacy and data protection policy which governs how we deal with personal data.