Why You Should NOT Get Your Pallet Racking Repaired
Why You Should NOT Get Your Pallet Racking Repaired
Why You Should NOT Get Your Pallet Racking Repaired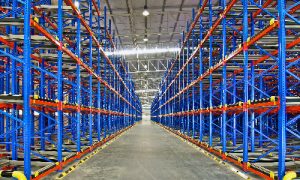 Wait, what? And no this isn't a ploy to get you to purchase brand new pallet racking from us. We've seen an influx of companies offering 'pallet racking repairs' for serious damage, with warehouse managers opting for this cheaper option and putting their workforce and inventory at risk.
Of course in some cases these remedial repairs will suffice in making racking safe once more, but there are numerous scenarios whereby a replacement is the only real option.
Find out more about the dangers of having your pallet racking repaired as opposed to replacing it, as well as how you can extend the life of yours.
When To Replace Your Pallet Racking
In some cases, such as scuffs, chips, other cosmetic faults or in a situation where the lower-tier of the racking has only seen minor damage, a repair can be the most appropriate solution. However, you sho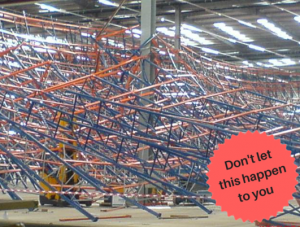 uld always consult an expert before deciding which route to go down.
Scenarios where a replacement is essential include:
If there is any rust - signs of rust are signs of weakness in the integrity of the metal. A repair and a paint job might mean the rust has visually gone but the metal will still be weakened.
If you notice your beams bending/deflecting, remove the excess load – if the beam stays deflected after removal then it will need replacing.
If there is significant damage to the sides of the racking or there is damage in multiple places.
The racking has been repaired several times previously and is still showing signs of structural weakness.
Trying to repair these serious issues by yourself is a bad idea and poorly repaired racking can lead to injuries, inventory loss and work stoppages – costing you a lot more than replacement racking.
Maintaining Your Pallet Racking
In an ideal world, warehouse managers would keep their pallet racking well maintained and avoid having to pay for repairs or replacements. There are a number of steps you should take to ensure you get the most out of your racking:
Protect them from bumps – Pallet racking may take the occasional bump from a forklift or other vehicle in the warehouse. You can implement racking protection at a low cost to take the brunt of these hits. Additionally, introducing flooring tape to cordon off the racking will discourage workers from driving too close to the racking.
Don't overload – This may sound obvious, but often warehouse managers and employees will ignore the deflecting / bending of the racking's beams until it's too late.
Avoid DIY – By carrying out DIY on your racking, your putting yourself and your employees at risk. If you notice an issue with your racking, have it inspected by a professional who will recommend the best course of action for you whether that be a repair or replacement.
Train your staff – Providing your staff with rack safety awareness training makes them more conscious of the issues that can arise from poorly maintained racking, as well as training them on how to prevent damage to the racking and why it's so important to report any damage they cause or notice.
Plan for growth – If you are experiencing a period of growth, be sure you properly prepare for it. Implement additional racking systems where necessary to avoid putting your existing racking under a workload it cannot handle.
Inspect regularly – Regular pallet racking inspections mean you can catch damage early, this might mean for a quick and easy remedial repair as opposed to a replacement down the line.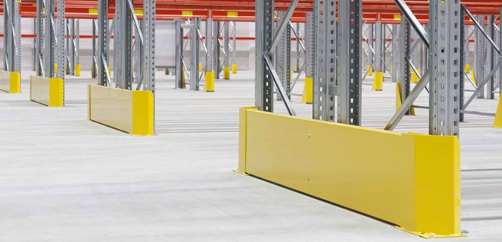 A Word On Second Hand Pallet Racking
Pre-used pallet racking often comes at a very desirable price tag, and may even look the part. But often you will find the problems hidden by a lick of paint will cost you more in replacements down the line. At a glance, some of the most common problems with second-hand racking include:
Deflected beams and planks
Poor or aged welding
Bent diagonals
Rusted components
In addition to these common problems, second-hand pallet racking will rarely come with a guarantee. Check out our blog post on second hand racking for our full analysis on the dangers of compromising on quality to save money.
Need Some Expert Help?
Ensuring regular inspection of your pallet racking is a legal requirement, and can ensure flags any deterioration is flagged up early so you can revoke the problem before it becomes a serious issue – eliminating the need for replacements.
As a SEMA Distributor Company, we are able to carry out comprehensive reports on all makes of pallet racking and shelving systems. Give us a call today on 0117 955 5211 to book yours.
Bristol Storage Equipment Limited
Unit 28 Brunel Way,
Cooper Road,
Thornbury,
BS35 3UP
Sign up to receive our newsletter
By submitting this form you agree to our privacy and data protection policy which governs how we deal with personal data.