Could Your Warehouse Aim for Zero Waste? Here's 4 Ways You Could!
Could Your Warehouse Aim for Zero Waste? Here's 4 Ways You Could!

Could Your Warehouse Aim for Zero Waste? Here's 4 Ways You Could!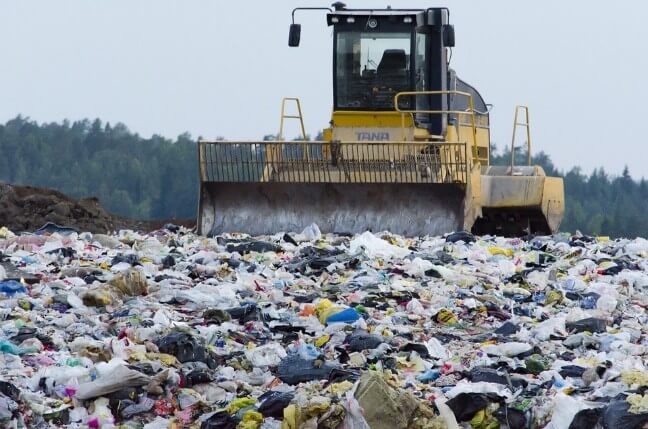 Zero waste has become an increasingly popular objective for businesses, with companies finding that minimising their waste improves their image with customers and even saves them money in rising waste disposal costs.
Minimising your warehouse's impact on the environment doesn't have to be a huge challenge, and just a few simple changes to your waste procedure can make a noticeable difference.
To help you, we've come up with 4 easy and cost effective steps towards producing zero waste.
Conduct A Waste Audit
This doesn't mean you have to go rummaging through your bins! But getting an idea of where the most waste is generated in your warehouse will provide you with enough information to start planning to reduce it. Take a look at general high waste areas including:
Office space – do you have recycling bins readily available for paper?
Kitchens – food waste shouldn't be sent to landfill, start composting instead.
Delivery areas – loaders should be able to easily recycle any packaging from delivered materials.
Picking lines – reduce the temptation for pickers to throw recyclable materials away by adding a recycling bin to each workstation.
Tech suites – Tech items such as old computers, keyboards, cables and phones can be recycled for free – you may even make some money from them.
Print outs – instead of printing our documents, save paper and ink by saving them on a hard drive or document sharing platform such as Dropbox.
Emails to clients – add a 'please consider the environment before printing' graphic to your email footer – you can do this easily here.
Bathrooms – Provide air hand dryers or reusable towels as opposed to paper towels.
Once your waste audit is complete it would make sense to put a long term strategy in place to tackle the areas that are regularly producing the most waste.
Switch To LED Lighting
As well as being much more efficient and saving you money, switching to warehouse LED Lighting will reduce your carbon footprint. An LED can last upto 50,000 hours before needing to be replaced, massively outperforming the life spans of traditional Halogen (3,000 hrs) and CFL (6,000 – 15,000hrs) lighting meaning that fewer bulbs go to waste.
Additionally, our LED lighting can be fitted with dimming controls and occupancy detection to ensure maximum power savings – check out the video below to see it in action, or give us a call on 0117 955 5211 to arrange a product demonstration.
Review Suppliers
At BSE UK, we receive hundreds of packaged products from numerous suppliers every year, whilst most of this comes in recyclable cardboard – some materials inevitably end up in the bin. Reviewing your suppliers enables you to flag the ones using the most packaging that is not recyclable.
Once you've highlighted these suppliers, write to them and encourage them to switch to 100% recyclable packaging – not only would this reduce your waste, but the waste of all their other customers too!
Engage Staff
Employee awareness and engagement is the most important and effective way of reducing waste in your warehouse, without them on board – your efforts may be in vain. Here are a few easy ways to get your employees onboard with your waste reduction scheme:
Introduce incentives for employees that reduce the most waste. Why not promote some friendly competition by offering a monthly prize for the department that managed to recycle the biggest percentage of their waste.
Make it easy for your employees to recycle by placing colour-coded waste bins at the points where waste is generated.
Be transparent with your employees about the amount of waste your warehouse produces, this can create a good ethos to drive that figure down.
If you have cleaning staff, make sure they are also aware of your efforts to reduce waste in your warehouse.
Encourage employees to cycle to work or lift share with other members of staff.
Display posters encouraging staff to recycle to mimise the impact of their waste.
Help and Advice From BSE UK
We hope you found inspiration from this zero waste post, do let us know if you adopt any of these strategies in your workplace. If you're looking to make the switch to energy efficient LED lighting, or are interested in any of our other services, give one of our expert team a call on 0117 955 5211 and we'll be happy to help.
Bristol Storage Equipment Limited
Unit 2 Mead Court,
Cooper Road,
Thornbury,
BS35 3UW
Sign up to receive our newsletter
By submitting this form you agree to our privacy and data protection policy which governs how we deal with personal data.